Having watched the first thirteen seasons of Ancient Aliens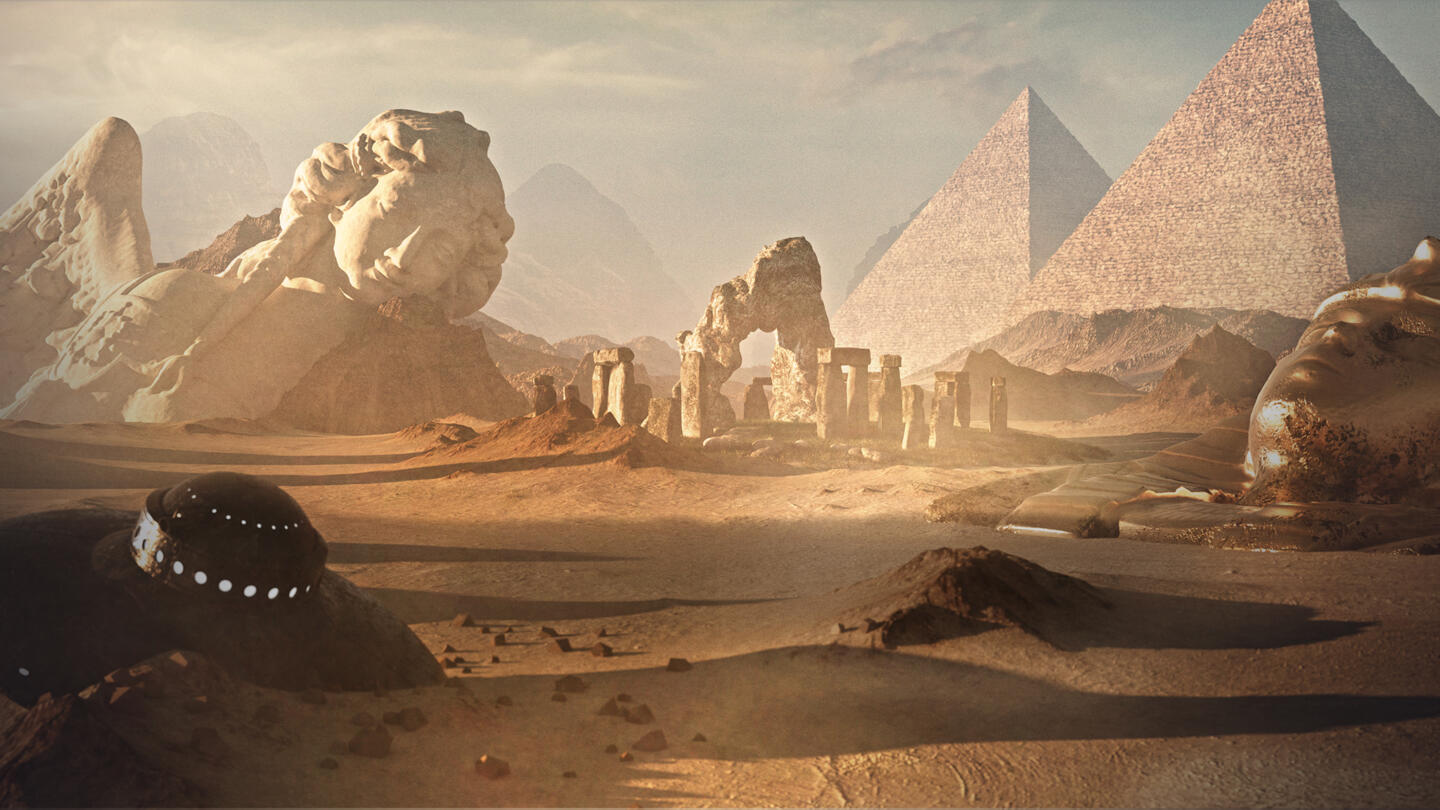 https://www.history.com/shows/ancient-aliens
I had fallen behind. Needing something to occupy my time, and divert attention from the news, I checked out AA and, to my surprise, found it was in the fifteenth season. It was amazing to see the fourteenth season contained twenty-two, the most ever in one season, episodes. I have binged on them to the point there is only one episode of the fifteenth season to watch. Fortunately, the season continues…
The last episode watched was The Immortality Machine, which aired TV Mar 14, 2020. During the episode a story was told of a gentleman who lived inside Big Rock, the name of the huge rock. I learned something not previously known while watching. During World War II there was a draft for men aged between 50 something and 64. When the deputies came out to bring him in, the guy who lived in a rock pressed two wires together and blew himself to smithereens.
If the current POTUS, the Trumpster, were to call for a "geezer force" I would laugh, because everything he says these daze makes me laugh…to keep from crying.
If former Governor of the Great State of Georgia, and President of the United States of America, Jimmy Carter, were to call for a "geezer force" I would be the first to join. This would be done because I know Jimmy would be right their beside me, shoulder to shoulder, leading by example, just as he has all his life. One example among many would be the work he has done getting his hands dirty with the Habitat For Humanity (https://www.habitat.org/).
Jimmy Carter back to building houses after hip surgery
By Devan Cole and Betsy Klein, CNN
Updated 9:51 AM ET, Tue August 27, 2019
https://www.cnn.com/2019/08/27/politics/jimmy-carter-habitat-for-humanity-homes-hip-surgery/index.html
The Habitat for Humanity Build Jimmy Carter Called His Favorite
Where have you gone, Jimmy Carter? The nation sure could use a man like you right about now…
Because of the calamitous situation in which we find ourselves I urge you to to give strong consideration to watching a program about viruses:
Ancient Aliens
S 14 E 9
The Alien Infection
42m | 2019 | TV-PG | CC
In 2016, scientists made the astonishing discovery that 30 percent of all protein adaptations since humans' divergence with chimpanzees have been driven by viruses. Could ancient aliens have shaped human evolution by introducing viral epidemics on Earth? And if so, for what purpose? Are they making us more like them?
https://play.history.com/shows/ancient-aliens/season-14/episode-9
All episodes can be watched free of charge. You can thank me later…