Why Georgia Isn't Ready to Reopen, in Charts
By Nathaniel Lash and Gus Wezerek
April 24, 2020
Do you see a trend? Does it appear things in the Great state of Georgia are improving? If you flip the order it may be time to reopen. Obviously things are getting worse rather than improving. Only a stupid idiot would consider reopening the economy under these conditions. Georgia REPUBLICAN Governor Brian Kemp could care less about the number of Georgia citizens who will die because of his stupidity.
One would think that when the imbecile POTUS criticizes the risky, to say the least, move by the governor, Brian Kemp would have had second thoughts about opening for business too soon, but NOooooooo! The REPUBLICAN mantra of "Death for Dollars" is in full bloom in my home state.
Experts and the President criticize Kemp's move
Health experts have criticized the move to reopen Georgia, saying it's too soon and risks setting off another wave of infections. President Donald Trump at first applauded Kemp for his aggressive plan to restart the economy, a source told CNN, then publicly bashed him during news briefings.
"I told the governor of Georgia, Brian Kemp, that I disagree strongly with his decision to open certain facilities," Trump said. "But, at the same time, he must do what he thinks is right."
https://www.cnn.com/2020/04/24/us/georgia-coronavirus-reopening-businesses-friday/index.html
Atlanta mayor: It's like we're living in 'Twilight Zone'
Atlanta Mayor Keisha Lance Bottoms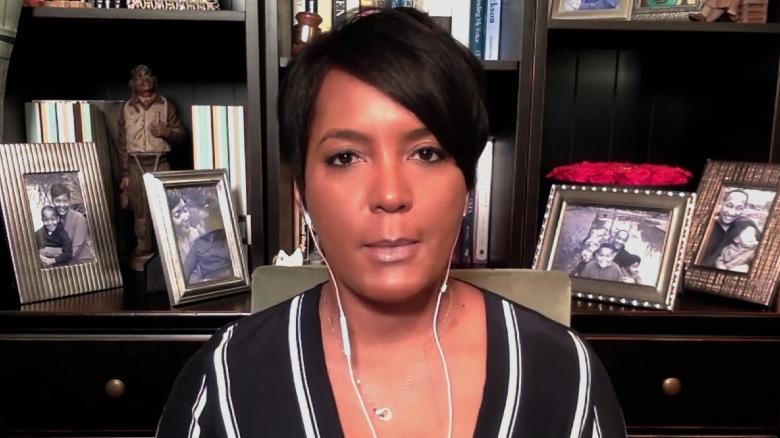 pleads for residents to stay home, despite Governor Brian Kemp lifting shelter-in-place orders and reopening some nonessential businesses.
Source: CNN https://www.cnn.com/videos/us/2020/04/24/atlanta-mayor-keisha-lance-bottoms-reopening-georgia-newday-vpx.cnn
Georgia Governor Brian Kemp should be removed, by any means necessary, for malfeasance while in office. Georgia desperately needs a sane leader who cares more about We The People than one who obviously desires crap shooting  for dollars.