The Ironman called yesterday afternoon asking if I knew anything about what was happening at the World Cup in Sochi what with games ending prematurely and some not beginning, etc. After devoting much time following the Royal game the past few days (proof will be in the next two posts, unless there is more Breaking News!) I was in a daze and decided to 'pull lite' yesterday in an attempt at recharging and had just awakened from a nap and started my third cuppa Joe when the phone rang. Next thing I know the Ironman had sent me a link and I was taking part in a Chess lesson in which a young fellow was treated to a free hour, to go with the earlier paid hour, of Chess by two old curmudgeonly coaches. The game the student chose was between Sasa Martinovic
and World Champion Magnus Carlsen at the World Cup.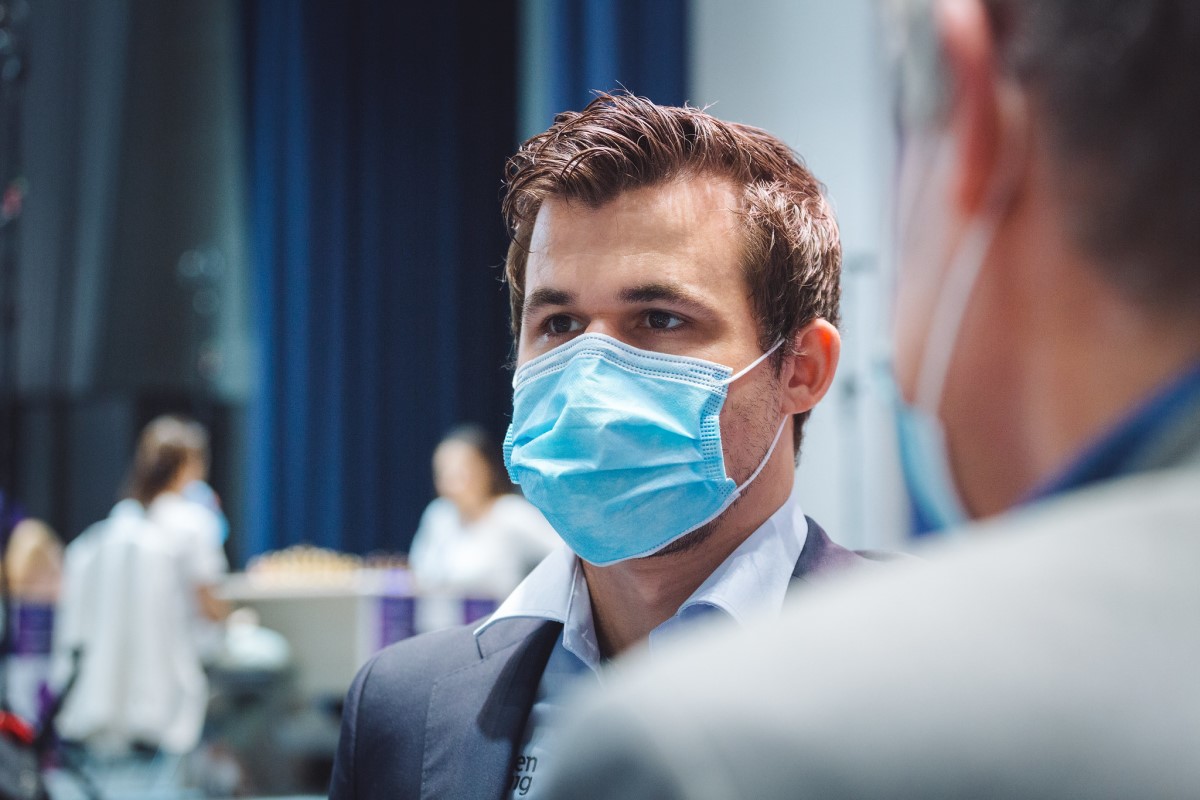 The above picture was found at ChessBase (https://en.chessbase.com/post/world-cup-2021-r2-d1) this morning and it is a sign of the times.
We have been here before and will, no doubt be here again. In my post of April 28, 2021, I Took The Vaccine (https://xpertchesslessons.wordpress.com/2021/04/28/i-took-the-vaccine/) I wrote about the world wide flu pandemic, called the Spanish Flu, even though there is much evidence it began in the USA, and how people that wore a mask would collectively take them off and later put them back on, with this continuing until the last time when the flu had run its course and the people were back to a state of being without "masking up."

The World Cup was a mistake, just as attempting the Olympic Games will be a terrible mistake. Why would intelligent people make stupid decisions like this?
The President of FIDE, Arkady Dvorkovich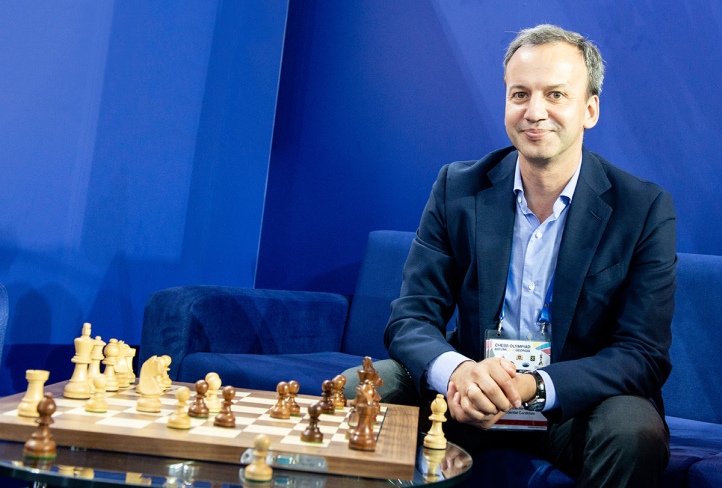 does not call the shots or make any major decision when it comes to FIDE and Chess. The small man who is the Big Dog in Russia makes all the major decisions that are to be made, and not just in Chess. Everyone below him is afraid of making a wrong decision, just as in the daze of Stalin, so they abdicate to King Putin
The Chess world was fortunate there were no casualties at the resumption of the Candidates tournament but that does not mean it was the correct decision to resume play. It was obviously wrong to hold the World Cup and I would give long odds on the World Cup being completed. Word on the street is that the players are SCARED to DEATH! Another way to put it is that they are FRIGHTENED OUT OF THEIR MINDS! Most probably top players will book passage home, if able, and get the hell out of Dodge ASAP!