I was born in the back seat of a 1949 Ford convertible on the way to Emory Hospital. By the time we arrived my Mother and I were "we". I am a Southerner from the Great State of Georgia. I am from Georgia in the same way General Robert E. Lee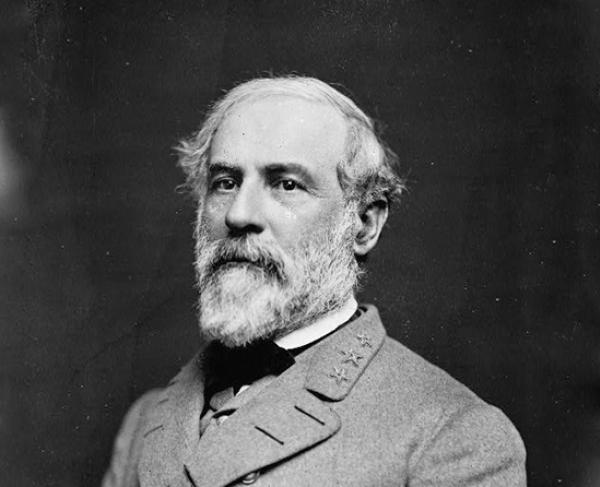 was from Virginia. When push came to shove, General Lee went with his state because at that time the states may have been "United" but the state was still paramount. This changed after the War of Northern Aggression. The states became "united." In order for US to become united the northern people came south, devastating the Southern region, laying waste to any and everything in their path, while perpetuating war crimes against Southern civilians.
(https://www.amazon.com/War-Crimes-Against-Southern-Civilians/dp/158980466X/ref=sr_1_1?crid=3SSVK3Y3IZ3P6&keywords=war+crimes+against+southern+civilians&qid=1584900345&s=books&sprefix=war+crimes%2Caps%2C162&sr=1-1)
I am proud to hail from the South. An article years ago detailed a survey which found that out of all the regions of the United States, people from the South most identified with their region. The survey made no distinction between the skin color. Some years ago I was waiting for an order at Captain D's. It was Senior day and the music playing was from the era of my youth. The tunes happened to be  Motown music. Before rock & roll we listened to the sounds emanating from Motown. I noticed an older gentleman with dark skin, also waiting for his order, tapping his feet. Thing is, I, too, was tapping my feet. The song was:
I said something to the man about the song just as this song, which means more than a little to me, because Otis Redding
is from Macon, Georgia, which we discussed. It was also the song playing in the car as I "made out" for the first time,with the daughter of the Band leader at our high school. Since we were about the same age there was much to discuss, so we sat together and ate our lunch while conversing. We talked about the things we had in common, such as listening to the same music and eating the same food, etc. When finished he said, "Sir, you have made my day." The reply was, "Back at 'cha!"
Waffle House is one of the restaurants founded in Georgia. The original Waffle House museum is within a short drive from where I sit. Another restaurant originating in Georgia is Chik-Fil-A. I came of age within a short drive from the original Dwarf House,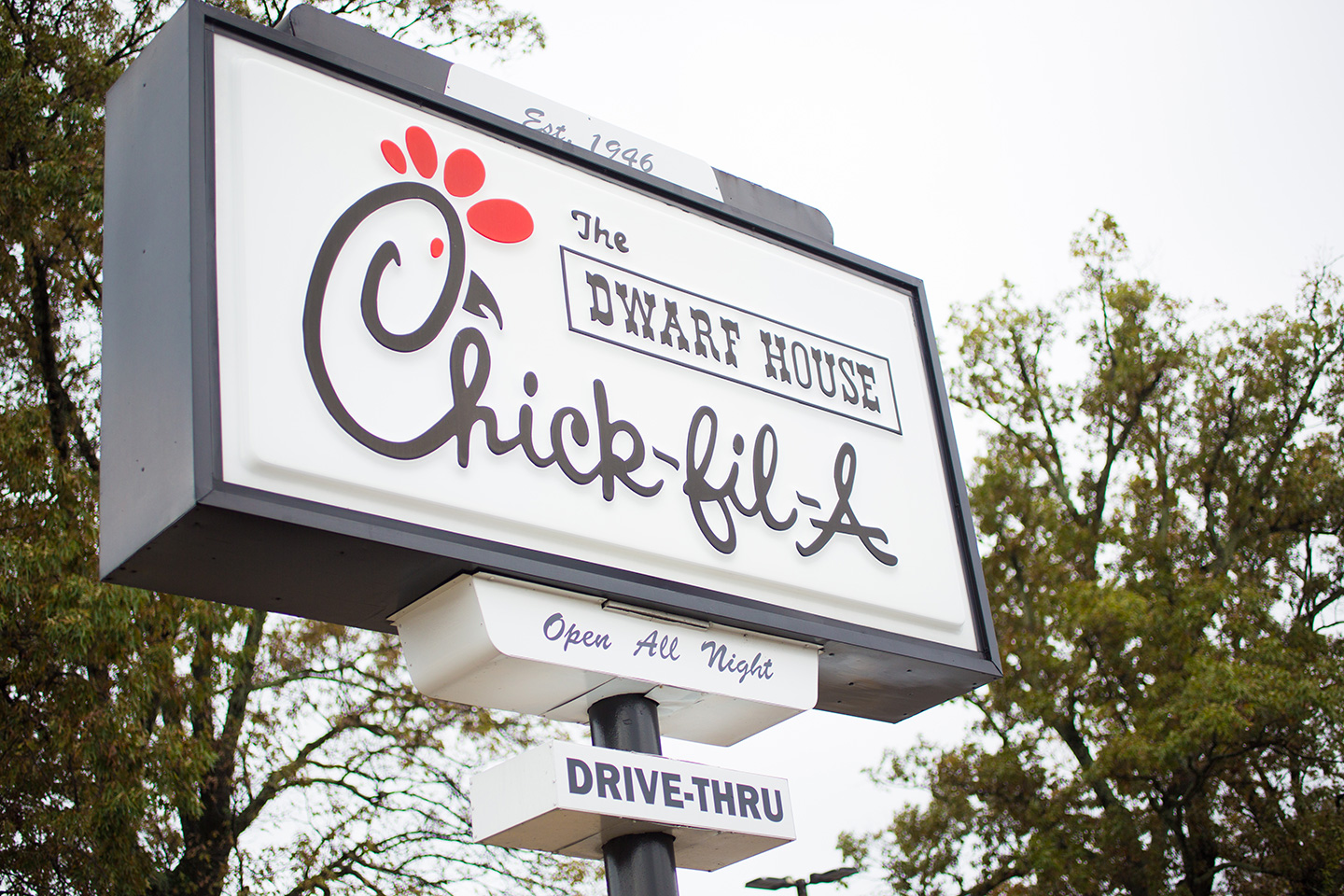 located in Hapeville, the home of Delta Air Lines. It would be impossible to count the number of times I ate at that particular restaurant. Favorites were the Steak Plate and the Hot Brown.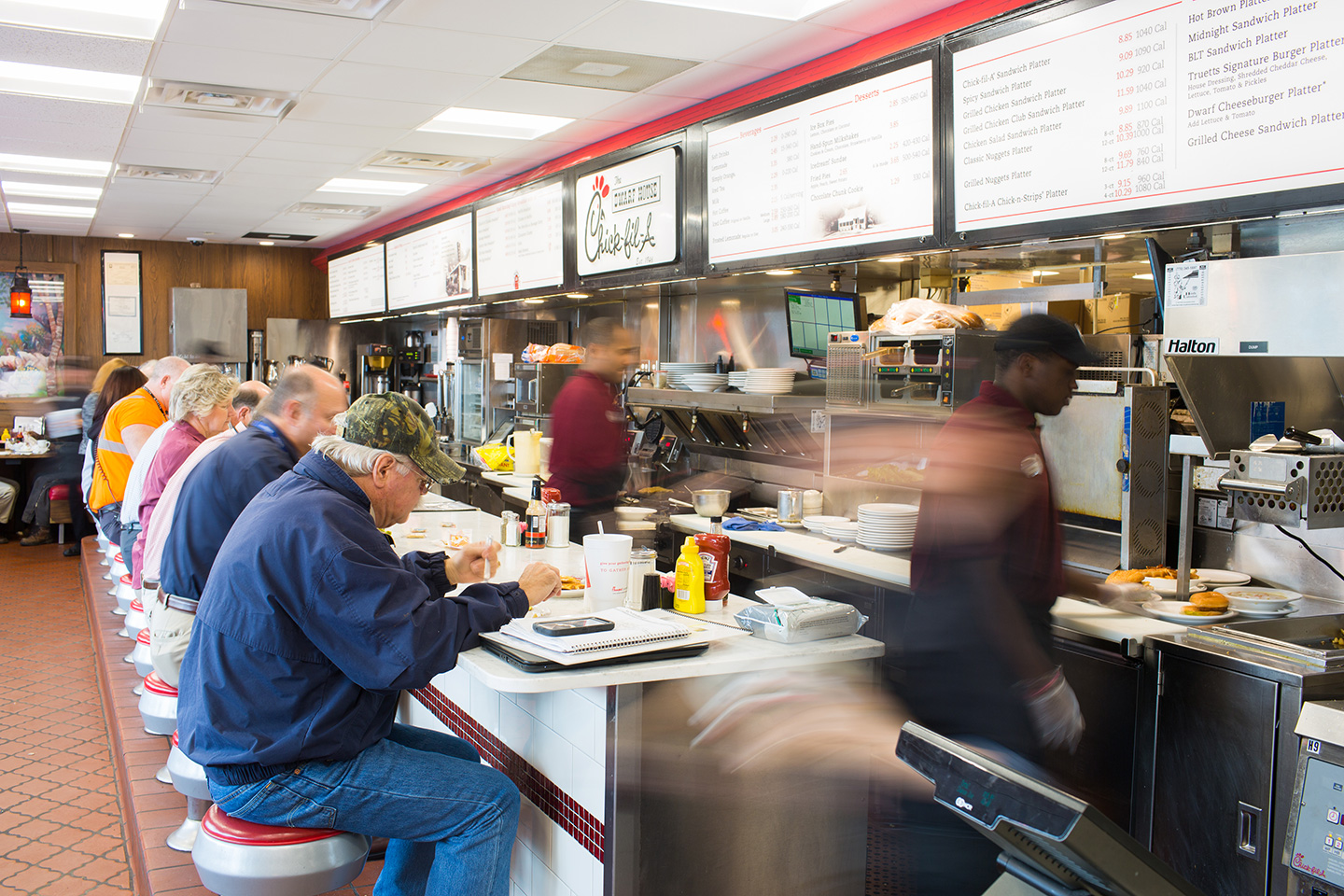 https://thechickenwire.chick-fil-a.com/inside-chick-fil-a/dwarf-house-serving-the-soul-for-70-years
At one time or another I have been seated at each and every one of those seats.
Moe's Southwest Grill originated here, too. The original location on Peachtree Street in Buckhead
was within a very short walk from an apartment shared with the love of my life. There is a Moe's within walking distance of the apartment in which I currently reside. At the end of Ken Burns
https://www.thedailybeast.com/ken-burns-on-how-the-coronavirus-pandemic-is-not-history-repeating-itself?ref=home
series, The Civil War, for PBS, the author Shelby Foote
mentions something a young invading soldier asked a boy far too young to be fighting, holding a piece of wood cut in the shape of a rifle, a question. "Why are you fighting?" The reply was, 'cause ya'll down he'ar." I am writing this because I'm "down he'ar."
The article which follows is being printed in it's entirety, without comment, so you will understand why I will never, ever, set foot in a Waffle House. The 'thinking' demonstrated by Joe Rogers Jr., the 73-year-old sole board member of the nearly 2,000 restaurant chain is the reason our United States will be devastated in the days to come. I am willing to wager my life that this Fool In Power is a Republican.
Waffle House chairman criticizes coronavirus limits on businesses
The chairman of Waffle House, a chain known for getting its restaurants back up and running after natural disasters, is worried that many political leaders are headed down the wrong path as they battle the coronavirus outbreak.
Recent mandates, such as banning in-restaurant dining and closing some businesses, are "totally out of proportion," said Joe Rogers Jr., the 73-year-old sole board member of the nearly 2,000 restaurant chain based in Norcross.
"American leaders have to lead people through ruinous times, but leaders don't lead people to ruin," he said later, warning that many large and small businesses might not survive.
Rogers has urged elected officials in Georgia to not adopt tough restrictions similar to those imposed on businesses in other states. His remarks came before a Thursday announcement by Atlanta Mayor Keisha Lance Bottoms
 Mayor Keisha Lance Bottoms
60th Mayor of the City of Atlanta
that she had signed an executive order temporarily barring in-restaurant dining and closing down nightclubs, gyms, movie theaters, live music venues and bowling alleys in the city.
In an interview with The Atlanta Journal-Constitution, Rogers also bemoaned "doom and gloom" talk from the White House. "Any leader in the world that was dealt this hand might not have played it any better," Rogers said of the president, "but we have to play it better going forward."
Federal, state and local political leaders "are trying to do the right thing," he said.
The Waffle House chairman said Georgia Gov. Brian Kemp has shown appropriate restraint.
The governor has asked people to remain home as much as possible and avoid public gatherings. But Kemp hasn't ordered statewide shutdowns of businesses and events, saying in an interview with radio station Q99.7, "I don't know that our citizens would buy into that."
Waffle House, which operates in 25 states, saw sales drop 25% last week, Rogers said. Now, as more states limit restaurants to drive through or to-go business, sales in some areas have fallen 60%. He said the chain will survive, though "we are going to lose money like crazy in this."
The important thing, he said, is to remain open and keep pay flowing to the chain's 40,000 workers, most of whom are hourly employees. If Waffle Houses are forced to close across broad areas, the company wouldn't continue to pay employees who don't work, Rogers said.
The company has increased sanitization efforts. It also is encouraging social distancing though "we haven't taken out a tape measure," he said. "We have let everybody eyeball their own reality."
Waffle House doesn't have the flexibility of some other chains, particularly fast food restaurants, such as Atlanta-based Chick-fil-A. Some of those already generate most of their sales via drive throughs. Waffle House has just one drive-through, near Stone Mountain.
https://www.ajc.com/news/national/waffle-house-chairman-criticizes-coronavirus-limits-businesses/Ze5Ee4EZOvoO2OFX8quloJ/
My father worked at the AJC before moving to the much more conservative, ill-fated Atlanta Times. I delivered the AJC before moving to the Times. Delivering the Sunday paper was a bitch.