Back in the day a very strong Chess player, Mike Lucas, moved from Alabama to Atlanta. At the USCF website Michael Lucas is shown as a National Master, 1st Category. IM of GM strength Boris Kogan said Mike was one of the most talented, creative and inventive players he had known. Unfortunately, Mike loved time pressure. "Crazy", was the moniker bestowed on Mike because of his  time trouble addiction. He won most of the games we played, whether classical or fifteen minute. Mike deferred to me in playing fifteen minute games because his love was speed Chess, which meant five minutes on the clock without any delay or time added. There was, though, a tournament game that found Mike in severe time pressure, and me with time to spare. All I can recall now is the opening, with Mike having the white pieces, which went 1 e4 c6 2 d4 d5 3 Nc3 dxe4 4 Nxe4 Nf6 5 Ng3.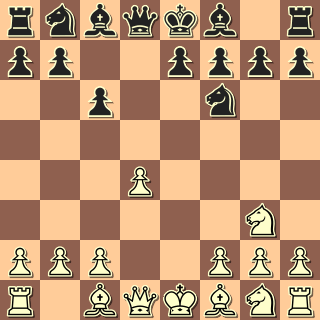 It was the first time in any game an opponent had not taken the knight with 5 Nxf6+. The game ended in a flurry of moves before a draw was agreed. "That was really exciting, wasn't it," Mike said. Heart pounding all I could muster was, "Maybe for you…" Mike grinned.
Yet another excellent article appeared at Chessbase today which brought the memory of the Lucas game to the fore.
Grandmaster tips on how to fight time-pressure by Swapnil Dhopade
2/18/2020 – When we learn the rules of chess as a youngster we are told about the chess board, the chess pieces and how each of the pieces move. Once we master these basics, we can proudly tell everyone that we have learnt the game of chess. However, when you go to a tournament, there is one more element that is added, one which plays just as important a role as the board and the pieces: the chess clock! Time is one of the most crucial factors when playing a game, and somehow this is one of the things that chess players pay the least attention to. It doesn't come as a surprise that many strong chess players handle the clock and time in a very poor manner, losing several games due to time pressure. How do we avoid this problem? In this article GM SWAPNIL DHOPADE tries to acquaint you with the causes and solutions of this perennial problem.
A nightmare for every chess player
Have you ever lost a winning position in time-pressure? I am sure the answer is a resounding yes! Every chess player has lost winning or equal positions in their games due to time trouble.
Imagine a situation:
You have prepared for hours before the game.
The efforts are paying dividends as your opponent falls into something that you have prepped for.
You get a slightly better position and also some extra minutes on the clock.
You invest your time on every move and slowly but steadily build up a clearly better / winning position until move 25-30.
But then you have around 3 minutes left on the clock with 30 seconds increment for the entire game. You being low on time, your opponent tries to create some mess on the board and you have to find that one single move, a deceptive one that wins on the spot!
With your time ticking away, unfortunately, you do not find it and the tables are turned against you. You either lose the game or draw a winning position.
The emotions after such a game of chess are felt by most of us at some point or the other in our careers. It further turns into agitation and you may end up cursing your luck or blaming yourself. You come out and tell your friends, coaches and parents that you played a nearly flawless game but only if you had some extra time at that exact moment, you would have found the required winning move and crushed your opponent. Doh!
Does this story sound familiar to you? If this happens once in a while, maybe it's not that big an issue but if it happens game after game then it is high time to do something about it. Unless, of course, you enjoy playing under time pressure and find reasonably good moves without too many errors even in the most complicated of the positions. If this is the case, then, congratulations! You are the next Grischuk!
https://en.chessbase.com/post/grandmaster-tips-on-how-to-fight-time-pressure-gm-swapnil-dhopade
Or Crazy Lucas…
There is more, much more, of this excellent article. I suggest you click on over and read it, now, without getting into "time trouble."