On the home page of the Georgia Chess Association this can be found:
2021 Georgia Senior's Championshp
February 19, 2022 10:00 AM •
(http://georgiachess.org/)
My first thought upon seeing this was to wonder why the name was changed from the "Georgia Senior" to the "Georgia Senior's Championship." The next thought was also a question: "Why was it made into a one-day event?"
After clicking onto the link this was found:
2021 Georgia Senior's Championshp

Start
February 19, 2022

10:00 AM
End
February 20, 2022

6:00 PM
Registered
1 registrant

Registration
This event will honor senior chess players in Georgia. The winner will receive a stipend to attend the 2022 John T. Irwin National Tournament of Senior State Champions.
ELIGIBILITY FOR STIPEND AND 1ST PLACE TROPHY

Participants must be residents of the State of Georgia for 30 days prior to the date of the qualifying tournament.

Players must be over the age of 50 on or before June 1, 2022.

FORMAT
2-day USCF-rated event, 4-SS, Time-Control: G/90+15
10 am and 2 pm, both Saturday and Sunday
Sets and Clocks provided.
SECTIONS
Open, Reserve (Under 1600)
AWARDS AND PRIZES
Stipend of $500 to the winner to attend theJohn T. Irwin National Tournament of Senior State Champions. Trophies to top two each section.
Open: 1st – $300, 2nd – $175, 3rd – $100
Reserve: 1st – $100, 2nd – $75, 3rd- $50
BYES
One "½ Point Bye" is available in Rounds 1 thru 3. A "Zero Point Bye" is available in Round 4. All Byes must be requested in advance of 1st round before pairings posted. No changes afterwards.
Entry Fee
$50.00, Late Entry $65 after Wednesday 16 February 2022
GCA and USCF memberships (required) and must be purchased if necessary.
Registration
The Boardroom
Tie-break System
In the event of a tie, the stipend will be awarded as follows: players will play two G/10 d5. After those games, if a tie persists, players will play one "Armageddon" game with White getting 6 minutes to Black's 4 minutes, both sides receiving 5-second delay, and Black having draw-odds.
Before posting my thoughts on the tournament I decided to reach out and my friend Michael Mulford, known far and wide as "Mulfish," a man who has earned much respect for his work in the Chess community, and he was nice enough to share his thoughts:
Hi nocaB,
My thoughts are:
Unless you expect 20 or more players, there is no reason to split to two sections.
I hope Zapata plays, and the combination of first prize plus the stipend should be enough to attract him. GA should be represented by a strong player, not an expert. Incidentally, if you weren't aware of it, Mark Hoshor won the NC Senior, which was also a two section affair.
15 second increment is unusual, but not bad. I know you aren't a fan of increment.
You might be amused to know that when this was originally posted, it said 1/2 point byes were available rounds 1-4, but only 0 point byes for round 5. I pointed this out to the incoming GCA President, who got it corrected on the GCA website. It has not, however, been corrected on the US Chess website.
10-2 is a decent round schedule, but if you do have a long morning game you won't have much time for a meal and rest. I'd have preferred 10-2:30 or 10-3. It also will be difficult for anyone to travel for a 10am start time from outside of the greater Atlanta area. That's not a huge issue since there aren't a lot of players in the extreme parts of the state. Scott always wanted to start at noon on Saturday to allow for travelers, but earlier on Sunday so round 4 ended early enough for the travelers. Conflicting values.
Am I blind, or did they fail to tell us where the event is being held? Maybe "The Boardroom" is a known location, but I'd think a street address would be useful.
Mulfish
In answer to the Mulfish I replied: "to obtain the address you needed to look up, where you will find:
The Boardroom – Puttin' on the Blitz
December 31, 2021 7:30 PM • 1675 Peachtree Pkwy, Suite #180, Cumming Georgia 30041
Someone must have thought it only needed to be printed once in order to save digits…"
As of this writing there is only one "registered atendee." That would be Van Vandivier, who registered the day after Christmas.
The question must be asked those in charge: "Why the hurry to hold this tournament?" The new administration of the GCA has only recently taken office and these things are usually scheduled many months in advance. Granted, times are difficult now but what has, or is being done to contact each and every Senior Chess player in the great State of Georgia? How much input came from those who will be participating in the tournament? How many Senior players were contacted in advance? Who decided on the particulars of the tournament?
Mike's third point concerning the increment, "3. 15 second increment is unusual" is an understatement if ever there was one…There is a reason 30 seconds is "usual."
'Back in the day' we called Harry Sabine, "Head'em up…Move'em out, Harry,"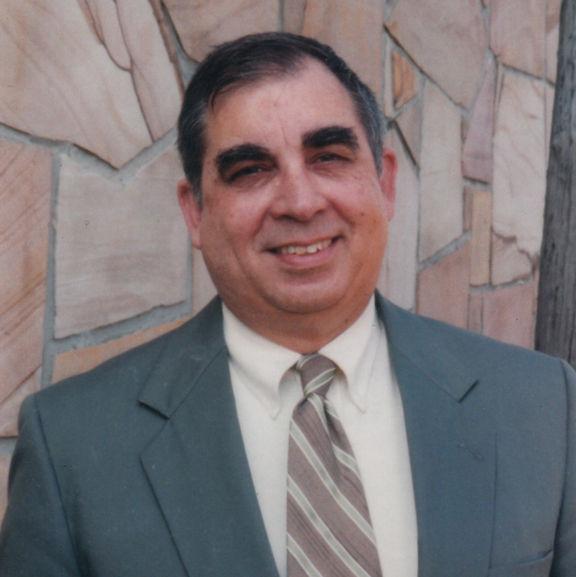 because of his "Rawhide" Chess.
What were those who put this tournament together thinking?!
One of the things about being a Senior one learns quickly is that much more rest is needed for everything, but especially for COGITATING! Not only do the movers and shakers of the GCA want to "head'em up and move'em out" but they do not even want the players to have time for a repast. Even if things were "normal" and there were no dreaded virus I would not even consider participating in any tournament in which time for food and rest is not allowed.
It bodes ill for the members of the Georgia Chess Association, and other Chess playing fanatics in the Great State of Georgia, when the organizer (who is the organizer?) throws any Chess tournament together at the last minute with no obvious forethought. If this is a sign of what is to come from those now in charge of the GCA all I can say is, "Pucker up, Buttercup," because it is gonna be a bumpy ride…