The first time the former US Women's Chess Champion Nazi Paikidze
appeared on the Armchair Warrioradar was when she played an opening near and dear to my heart. After opening with 1 e4 at the St Louis Autumn GM 2016 her opponent, Jayram Ashwin,
answered with 1…e6, the French defense. When Nazi moved her Queen to e2, the move made famous by the father of Russian Chess, Mikhail Chigorin,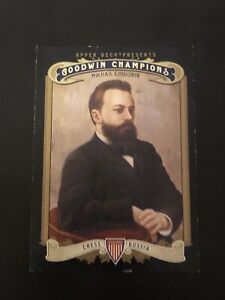 my Chess heart had been stolen. I have been a Nazi fan ever since that day. Although Nazi lost that game her opponent was India's 39th GM. Unfortunately she has not played the opening again, but I can always hope…Nazi has faced the Leningrad Dutch as white about a half dozen times over the past decade, which makes me wonder if those games influenced her to play the Leningrad Dutch? Inquiring minds want to know so how about a Chess journalist asking Nazi the question of how she came to play the LD? I will admit it was more than her choice of openings that brought Nazi to my attention as I found her coy insouciance attractive.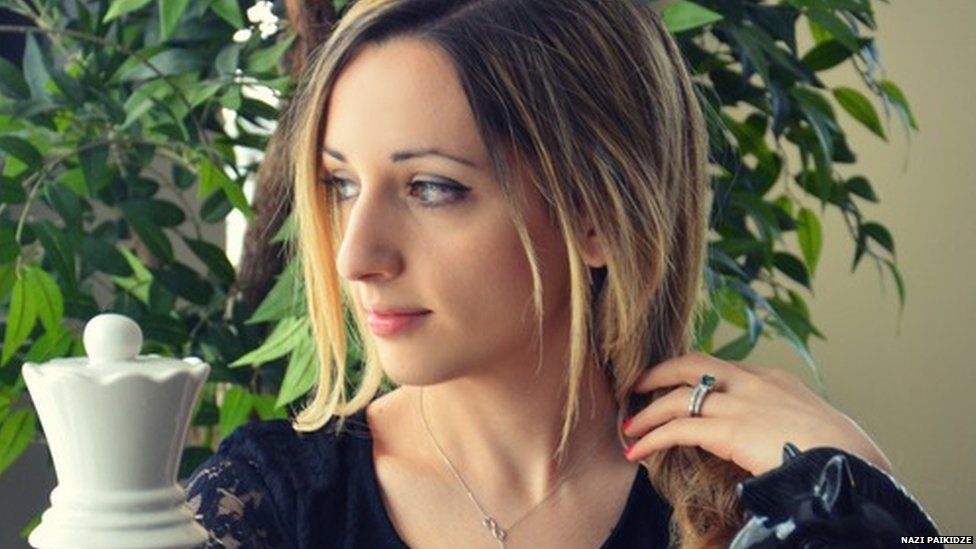 David Spinks was fond of saying, "You gotta pull for somebody!" For the reasons given above there is much to admire, therefore I 'pull' for Nazi.
Thalia Cervantes Landeiro (USA)

U.S. Women's Chess Championship 2021 round 05
A86 Dutch, Leningrad variation
d4 f5 2. c4 Nf6 3. g3 g6 4. Bg2 Bg7 5. Nh3 O-O 6. O-O d6 7. d5 Na6 8. Nc3 Nc5 9. Be3 e5 10. dxe6 Nxe6 11. Ng5 c6 12. Nxe6 Bxe6 13. Qb3 Qe7 14. Rad1 Ng4 15. Bf4 Ne5 16. Qb4 Rfd8 17. b3 g5 18. Bd2 Rd7 19. Qa3 Rf8 20. Qc1 h6 21. f4 gxf4 22. Bxf4 Kh7 23. e4 Ng6 24. Be3 Qd8 25. Bh3 Rdf7 26. Qc2 Qe7 27. Bf4 fxe4 28. Bxe6 Qxe6 29. Nxe4 d5 30. Nc5 Qg4 31. Nd3 Bd4+ 32. Kh1 Re8 33. Rde1 Rfe7 34. cxd5 Re2 35. Rxe2 Rxe2 36. Qd1 Qh5 37. g4 Qxd5+ 0-1
1.d4 f5 2. c4 Nf6 3. g3 g6 (There is a major internecine fight with Stockfish 180521 between 3…e6 and 3…g6. The Fish is completely divided, as if it had been filleted; split 50-50. My advice is, "When in doubt, play the LENINGRAD!") 4. Bg2 Bg7 5. Nh3 (5 Nf3 has been the most often played move with 2104 games in the CBDB, and it shows a 56% success rate. 5 Nc3 has been played in 1630 games, scoring 56%. SF 14 @depth 41 shows 5 Nc3. However, SF 091021 @depth 42 plays 5 Nh3. There are only 237 examples of the move played in this game contained in the CBDB and it has only scored 50% against lower rated opposition than the two aforementioned moves. Just sayin…) 5…O-O (SF 080920 @depth 44 plays 5…c6. There are only 10 games with that move in the CBDB. The most often played move has been 5…0-0, with white scoring 54% of the time. The second most played move has been 5..d6 and it has held white to a 48% score. In the main line any time white has played d4 followed by c4 it is generally a good idea to play an early d6 if you intend on playing the Leningrad Dutch. With the early Nh3 the StockFish computations obviously change. I only faced Nh3 once, in a game with Joe Scott, who I believe was an expert on his way to National Master, but he could have been a NM. I recall Joe telling me he became a NM because of the book The Encyclopedia of Chess Combinations.
Joe moved the Knight to f4 and clamped down on my e6 square and played a fine game, choking the life out of me until I expired. The loss inspired me to devote much time to annotating the game back in BC time. That's "Before Computer" time. I read anything and everything found on the move 5 Nh3 in order to be prepared the next time I faced the move. Next time never came…but you can bet your sweet bibby that if next time comes around in a Senior event I will be prepared!) 6. O-O (SF 12 @depth 40 plays 6 Nc3) 6…d6 7. d5 (In an article by André Schulz at Chessbase (https://en.chessbase.com/post/us-championships-2021-r5) this is found after 7 d5, "7. Nc3 is vanishing." This is strange because two different Stockfish programs show 7. Nc3 as the best move. The CBDB contains 60 with 7. Nc3 and 62 with 7. d5. White has, though, scored 54% with the latter while 7. Nc3 has only scored 48% and this against roughly the same opposition) 7…Na6 (Although Komodo at only depth 18 plays the game move, two different SF programs at double the depth show 7…c6. There are 23 games with 7…Na6 and white has scored 50%; in the 22 games when 7…c6 has been the choice white has scored 59%, with this being against roughly the same level opposition. Given the opportunity to play either move I would play 7…c6, which is reason enough for you to play the move chosen by our girl!) 8. Nc3 Nc5 (The move played in the game has been the overwhelming choice, but SF 13 likes 8…Qe8; SF 14 prefers 8…Bd7. I would play the latter move to complete development) 9. Be3 (SF 13 @depth 37 plays the game move, but SF 210920 @depth 41 plays 9 Qc2, yet 9 Nf4 has been the most often played move with 43 games in the CBDB in which it has scored 63% against 2398 opposition. In 26 games the move played in the game, 9 Be3 has scored 56% against 2452 opposition in 26 games. In 27 games against opposition rated 2482 the move 9 Qc2 has scored an astounding 70%! There is a reason the move 9 Qc2 is the choice of the Fish…) 9…e5 10. dxe6 (Here's the deal…the CBDB shows 14 games in which this move has been played and one with 10 Bxc5 having been played, yet three different Stockfish programs show 10 b4 as the best move!) 10 Nxe6 (SF 14 plays 10 Bxe6) 11. Ng5 (The aforementioned annotations at Chessbase show, "White has an edge." There are no games found at either the CBDB or 365Chess containing the move 11 Ng5 so it appears to be a Theoretical Novelty!)
You can find the game annotated all over the internet but since I followed the the game with something akin to religious fervor and made notes along the way I would like to share them with you.
11…c6 12. Nxe6 Bxe6 13. Qb3? This has gotta be bad. I'd be feeling pretty good sitting behind the black pieces after seeing a move like that! Maybe Thalia did not want to leave the Knight undefended with the black squared firing at the Rook on a1 after Ne4 but it does not work…Big advantage for Nazi!)
13…Qe7 14. Rad1 Ng4 15. Bf4 Ne5 16. Qb4 Rfd8? (OMG what has my girl done? Why would she not take the pawn???) 17. b3 g5 18. Bd2 Rd7? (She should play the most forcing move on the board, a5, something I watch the top players not doing as a matter of course. Makes me think of that line from the CSNY song Deja Vu…"It makes me wonder/really makes me wonder'/What's going on…")
Qa3 Rf8? (I dunno, Qf6 looks good about now…) 20. Qc1 h6 21. f4 (I thought h6 was OK but now I'm not so sure…taking leaves me with a couple of ugly duckling pawns but bring the Knight back for defense only seems to clog up the works. Nazi has stepped into some excrement) 21…gxf4 22. Bxf4 Kh7? (Why not 22…Qf6?) 23. e4 (What a mess Nazi has stepped into…looks like one of my uncoordinated LD positions. I wanna play Rfe8 but that Rook oughta stay where it is…so maybe dropping the other Rook back to the back rank…or moving, let's call it 'repositioning' the Queen is what the doctor ordered…or was that life support? Things aren't looking so good for my favorite female player about now…not even a Houdini, or a Houdini program will help her now, I'm sad to write…) 23…Ng6 (Did not consider that move. Looks like Nazi gets opened up like a can of sardines after exf5…) 24. Be3 (What is this? Now I'm pushing the f-pawn while singing, "Save my life I'm going down for the last time…") 24…Qd8?
(Oh no Mr. Bill, what the fork is this? From where did that idea come?) 25. Bh3 (Well that helps. Qc2 piling on the pressure looked real strong) 24…Rdf7 26. Qc2 (I dunno, taking with Bxf5 looks good. Nazi continues dodging bullets) 26…Qe7 27. Bf4 fxe4 28. Bxe6 Qxe6 29. Nxe4 d5 30. Nc5?
(White coulda come outta all the exchanges better than she did but this has gotta be wrong as it will drive the Queen over and every Black piece will be firing at the White King! What a turnaround!!! 30…Qg4 31. Nd3 Bd4+ 32. Kh1 Re8 33. Rde1 Rfe7 34. cxd5? (I cannot believe this…the woman just let go of the rope!!!) 34…Re2 35. Rxe2 Rxe2 36. Qd1 Qh5 37. g4 Qxd5+ 0-1 (Wow! That is what we call "snatching victory from the jaws of defeat…")
Yasser Seirawan (2615) vs Mikhail Gurevich (2630)
Event: Belgrade Investbank
Site: Belgrade Date: 1991
ECO: A81 Dutch defence
1.d4 f5 2.g3 Nf6 3.Bg2 g6 4.c4 Bg7 5.Nh3 c6 6.Nf4 d6 7.d5 e5 8.dxe6 Qe7 9.Nd2 O-O 10.O-O Bxe6 11.Nxe6 Qxe6 12.Rb1 Nbd7 13.b4 Nb6 14.c5 Nbd5 15.Bb2 Rad8 16.Qb3 Nc7 17.cxd6 Rxd6 18.Nc4 Rd7 19.a4 Ng4 20.h3 Nf6 21.b5 Ne4 22.Bxg7 Kxg7 23.Qb2+ Kh6 24.Qc1+ Kg7 25.Qb2+ Rf6 26.Rfc1 Kh6 27.bxc6 bxc6 28.Bxe4 fxe4 29.Ne5 Qxh3 30.Nxd7 Rf5 31.Qd2+ Kg7 32.Qd4+ Kh6 33.Qe3+ 1-0
https://www.365chess.com/game.php?gid=2066260
John P Fedorowicz (2574) vs Kamil Miton (2383)
Event: CCA ChessWise op
Site: Stratton Mountain Date: 06/13/1999
Round: 4
ECO: A81 Dutch defence
1.d4 f5 2.g3 Nf6 3.Bg2 g6 4.c4 Bg7 5.Nh3 O-O 6.O-O d6 7.d5 Na6 8.Nc3 Nc5 9.Be3 e5 10.dxe6 Bxe6 11.Rc1 c6 12.b3 Qe7 13.Bd4 Bf7 14.Ng5 Kh8 15.Qd2 Bg8 16.b4 Ncd7 17.b5 c5 18.Bxf6 Nxf6 19.Qd3 Nd7 20.f4 h6 21.Nf3 ½-½
https://www.365chess.com/game.php?gid=824956