Upon completion of the previous post I surfed on over to check out the games from the Hastings Chess tournament where the following "game" was discovered:
Simon K Williams (2461) vs Keith C Arkell (2453)
Hastings Masters 2019 round 08
1. d4 d5 2. c4 c6 3. cxd5 cxd5 4. Nc3 Nc6 5. Nf3 Nf6 6. Bf4 Bf5 7. e3 e6 8. Bd3 ½-½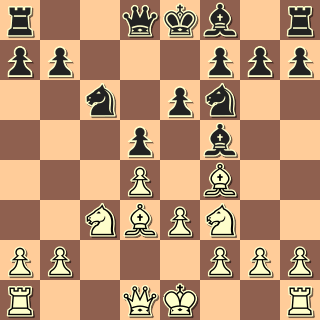 Before the round began the players were tied for third place with a record of 5-2. Magesh Chandran Panchanathan led with 6-1. Romain Edouard was alone in second place with 5 1/2-1 1/2. Someone needed to win the game or the Ginger GM and his opponent would be also-rans, nothing more than members of the "pack." The two "players" decided to become "pack mules." Keith Arkell was born 8 January, 1961 and will turn fifty-nine in a few days. Simon Gingerman Williams
was born 30 November, 1979, which means he recently turned forty. The younger player had the white pieces and it was incumbent upon him to have taken it to the older player, but he chose, for whatever reason, to offer his opponent a draw, and live with the disgrace, and the opprobrium, which will be heaped upon him by…who? No one in the world of Chess seems care how many draws these non-players make, and because of this the Royal game is in its death throes.
Keith Arkell
published a book some years ago that I would like to read but it is now out of print. The price precludes purchase, especially considering it is a paperback book. The last time I looked, which was about a month or so ago, I was unable to find a copy for sale. After surfin' on over to the Gorilla just now I learned there is a copy of Arkells Odyssey: The Autobiography of a Chess Grandmaster
for sale…priced at $83.08 (!) in US dollars. (https://www.amazon.com/Arkells-Odyssey-Autobiography-Grandmaster-Arkell/dp/B009A8NI1Q/ref=sr_1_1?keywords=keith+arkell&qid=1578174269&s=books&sr=1-1) The book consists of only ONE HUNDRED TWENTYTHREE pages! Those must be 123 OUTSTANDING pages…The fact is, the book is about the only book left on my Chess reading list. Frankly, if I were going to ante-up that much money on a Chess book it would be the new book, Louis Paulsen: A Chess Biography With 719 Games, by Hans Renette.
If a reader happens to have a worn out, beat-up, reading copy of of Arkells Odyssey with which this Warrior can spend time with in an Armchair, I will pay for the shipping, and return shipping, and you will have a friend for life, or at least as much life as is left…Send email to: xpertchesslessons@yahoo.com.