The state is about to find out how many people need to lose their lives to shore up the economy.
Amanda Mull
1:02 PM ET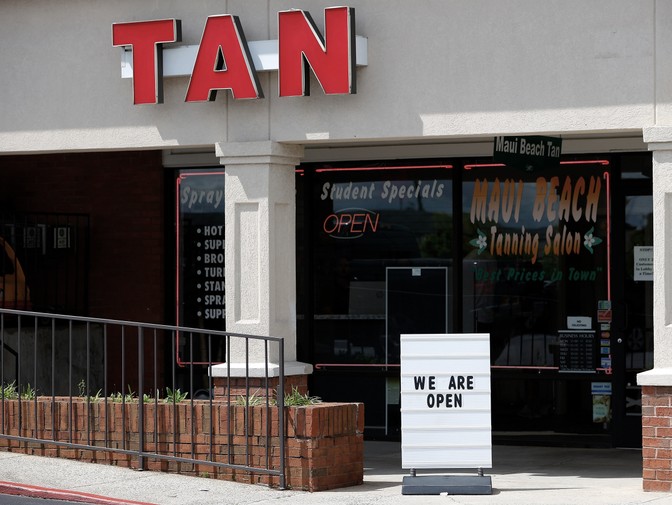 A sign announces that Maui Beach Tanning Salon is reopened for business on April 24 in Marietta, Georgia. (Kevin C. Cox / Getty)
At first, Derek Canavaggio thought he would be able to ride out the coronavirus pandemic at home until things were safe. As a bar manager at the Globe in Athens, Georgia, Canavaggio hasn't been allowed to work for weeks. Local officials in Athens issued Georgia's first local shelter-in-place order on March 19, canceling the events that usually make spring a busy time for Athens bars and effectively eliminating the city's rowdy downtown party district built around the University of Georgia. The state's governor, Brian Kemp, followed in early April with a statewide shutdown.
But then the governor sent Canavaggio into what he calls "spreadsheet hell." In an announcement last week, Kemp abruptly reversed course on the shutdown, ending many of his own restrictions on businesses and overruling those put in place by mayors throughout the state. On Friday, gyms, churches, hair and nail salons, and tattoo parlors were allowed to reopen, if the owners were willing. Yesterday, restaurants and movie theaters came back. The U-turn has left Georgians scrambling. Canavaggio has spent days crunching the numbers to figure out whether reopening his bar is worth the safety risk, or even feasible in the first place, given how persistent safety concerns could crater demand for a leisurely indoor happy hour. "We can't figure out a way to make the numbers work to sustain business and pay rent and pay everybody to go back and risk their lives," he told me. "If we tried to open on Monday, we'd be closed in two weeks, probably for good and with more debt on our hands."
Kemp's order shocked people across the country. For weeks, Americans have watched the coronavirus sweep from city to city, overwhelming hospitals, traumatizing health-care workers, and leaving tens of thousands of bodies in makeshift morgues. Georgia has been hit particularly hard by the pandemic, and the state's testing efforts have provided an incomplete look at how far the virus continues to spread. That testing capacity—which public-health leaders consider necessary for safely ending lockdowns—has lagged behind the nation's for much of the past two months. Kemp's move to reopen was condemned by scientists, high-ranking Republicans from his own state, and Atlanta Mayor Keisha Lance Bottoms; it even drew a public rebuke from President Donald Trump, who had reportedly approved the measures before distancing himself from the governor amid the backlash.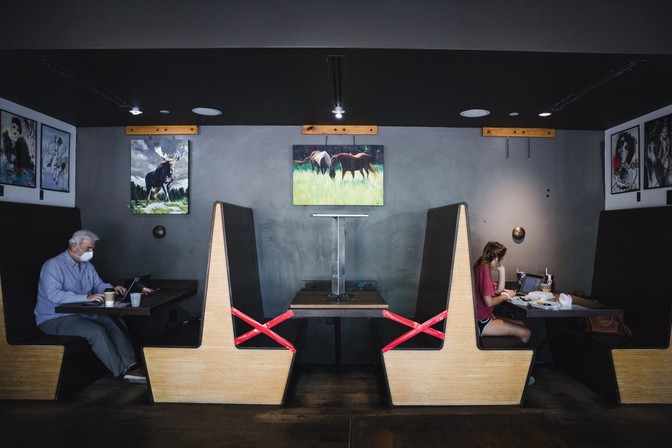 A bench is taped off to ensure social distancing at a coffee shop in Woodstock, Georgia, on Monday, April 27. (Dustin Chambers / Bloomberg via Getty)
Public-health officials broadly agree that reopening businesses—especially those that require close physical contact—in places where the virus has already spread will kill people. Georgia's brash reopening puts much of the state's working class in an impossible bind: risk death at work, or risk ruining yourself financially at home. In the grips of a pandemic, the approach is a morbid experiment in just how far states can push their people. Georgians are now the largely unwilling canaries in an invisible coal mine, sent to find out just how many individuals need to lose their job or their life for a state to work through a plague.
Estimates vary as to how many businesses might actually reopen now, but none of the Georgians I talked with knew many people who intended to voluntarily head right back to work. That was true in Athens, which has long been one of the Deep South's most progressive cities, as well as in Blackshear, a small town in the rural southeastern part of the state that tends toward conservatism. Kelly Girtz, the mayor of Athens, estimated that about 90 percent of the local business owners he had spoken with in the past week had no intention of reopening immediately. "Georgia's plan simply is not that well designed," Girtz says. "To call it a 'plan' might be overstating the case."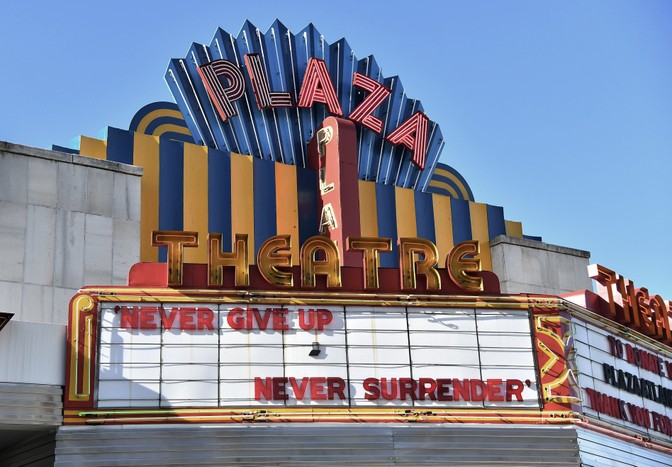 ​(Parris Griffin / Getty)
https://www.theatlantic.com/health/archive/2020/04/why-georgia-reopening-coronavirus-pandemic/610882/