In what now seems another lifetime my younger sister, a grammar school teacher, insisted I read a book: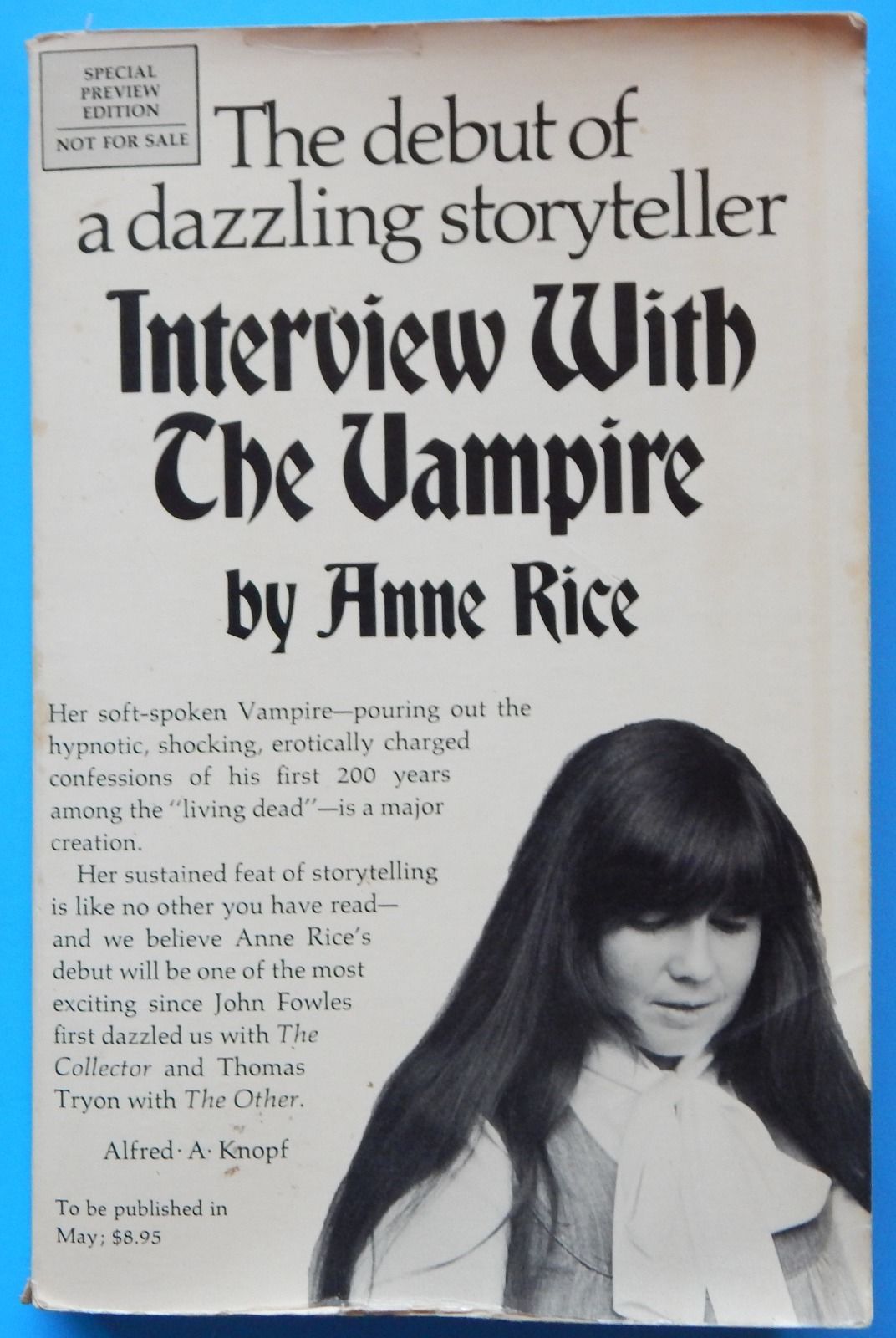 I have long forgotten my response but it must have been along the lines of, "Are you kidding me, Lynnette?" I do, though, recall her response, which was, "Oh Michael, you will LOVE IT!" I had my doubts…Nevertheless, I read the book because my sister had never previously recommended any book. Turned out my little sister was right… I even read a few more of the series until it seemed the author was writing the same story again and again.
The book was made into a movie I did not see because, well, you know, I read the book. When putting this post together I found the following video, of which I was completely unaware, as I was unaware of how well the movie did at the box office. I watched the video several times while telling myself the time spent was for "research" when the truth is that it contains Andie McDowell, whom I adore, after meeting her in Asheville, North Carolina, at the Earth Fare grocery store on the east side of town, while living in the mountains. I was next in line when, all of a sudden, Ms. McDowell comes barging in from the front in a failed attempt to check out before me. "I am in a big hurry," she said. "Sounds like something a city girl would say," said I. She shot me a look which reminded me of the time I was walking to Fantasyland Records (https://fantasylandrecords.com/) near the corner of Peachtree Street and Rumson road in the Buckhead section of Atlanta, Georgia, where I resided, and there was Virginia Gunn, a local television personality, sitting in a sports car smoking a cigarette. "You're Virginia Gunn," I said. She shot me a look before saying, "Buzz off, buster!" That was the kinda look given by Andie… I smiled when saying, "Go ahead, ma'am, celebrity has some privilege." She gave me another look that was the definition of perplexed, and began unloading her cart. "I saw you on the David Letterman show before you married your high school sweetheart and you sure were happy." Ms. McDowell replied, "Yeah, well, it didn't work out. It never does…" She left hurriedly as I proceeded to check out. After exiting I walked by her car and she seemed to be having trouble getting it together. By the time I was near she dropped a rather large pizza box and I nabbed it before the thing touched the pavement. She again looked at me strangely before saying, "You're my hero." Unfortunately it did not sound like I was "her hero," if'n you get my drift… Sometime later I was having brunch at the Earth Fare on the west side of town. I was at a large table all by myself reading the Sunday New York Times, oblivious to the fact that the lunch crowd had quickly filled the place. When I looked up there was Andie, with a young girl I took to be her daughter. There they stood, looking at me and the empty surrounding seats with longing in their eyes. "Would you like to sit down?" I asked. "I thought you'd never ask," Andie said. I began making arrangements to leave as quickly as possible when the daughter said to her mother, "That's the chess guy. He was in the newspaper," said the young girl. Andie again gave me a look that's difficult to describe before saying, "So, you're famous?" I smiled before saying, "Not like you. I'm a local yokel." She smiled, and that was the first time I had seen her smile. I told her about beginning as an extra on the movie filmed at Atlanta Stadium, The Slugger's Wife (https://www.imdb.com/title/tt0090036/?ref_=fn_al_tt_1), and how I had to join the screen actor's guild to be shown in the movie (I had to run out to centerfield and man the camera when the 'slugger' slugged the record ball the chicks love outta the park), but my "part", was cut outta the movie, which is now considered one of the worst movies ever produced. I told them about getting to eat with the actors and ball players, like Mark, "The Bird" Fidrych, a "flash in the pan" but what a flash!
They laughed uproariously after being told that I found myself in line at the buffet, behind one of the stars, Rebecca De Mornay,
and when she looked back at me I said, "You're Rebecca De Mornay." She scowled before replying, "And who the hell are you?"
Before leaving Andie asked me which of her movies was my favorite. I looked at her daughter and hesitated…"It's OK, she knows all my movies." The reply came immediately, "Sex, Lies, and Videotape." She looked at me for a moment as a faint smile began to appear before saying, "Really?" To which I responded, "I liked Four Wedding and a Funeral, too." Her smile grew larger and I looked at her daughter, who was absolutely loving this. Then Andie said, "Most people choose Groundhog Day." The response was, "I am not most people."
"It's the birthday of American horror novelist Anne Rice (books by this author), born in New Orleans (1941) and best known for creating the novel Interview with the Vampire (1976)
in which a young man interviews a 200-year-old vampire named Louis about his life. The book introduces the character of Lestat the Vampire and was later made into a film. There are 14 books in the Vampire Chronicles saga, most of which have been international best-sellers.
Rice was inspired to write Interview with the Vampire after the death of her six-year old daughter from leukemia. She said:
"I was a sad, broken atheist. I pitched myself into writing and made up a story about vampires. I didn't know it at the time but it was all about my daughter, the loss of her and the need to go on living when faith is shattered. But the lights do come back on, no matter how dark it seems, and I'm sensitive now, more than ever, to the beauty of the world — and more resigned to living with cosmic uncertainty."
Rice based the character of the girl vampire, Claudia, on her daughter.
It took Rice five weeks to write 358 pages about the relationship between two vampires for Interview with a Vampire. She researched vampires during the day and wrote at night, once even attending a concert by the heavy metal band Iron Maiden for inspiration.
When asked why she chose to write about vampires, Rice answered:
"Vampires are the best metaphor for the human condition. Here you have a monster with a soul that's immortal, yet in a biological body. It's a metaphor for us, as it's very difficult to realize that we are going to die, and day to day we have to think and move as though we are immortal. A vampire like Lestat in Interview … is perfect for that because he transcends time — yet he can be destroyed, go mad and suffer; it's intensely about the human dilemma."
When asked who makes a better literary subject, vampires or zombies, Rice answered:
"The vampire is an articulate character in our literature. In the last 30 years or so, the vampire has been an articulate, charming, beguiling complex person so he's miles away from a zombie. The vampire is the poet and the writer of the monster world. The zombies are the exact opposite. They're not sexy, they don't listen to good music and they don't wear good clothes."
On writing, Anne Rice once said, "There are no rules. It's amazing how willing people are to tell you that you aren't a real writer unless you conform to their clichés and their rules. My advice? Reject rules and critics out of hand. Define yourself. Do it your way. Make yourself the writer of your dreams." (https://www.garrisonkeillor.com/radio/twa-the-writers-almanac-for-october-4-2021/)
"The Writing On The Wall"
Across a painted desert lies a train of vagabonds
All that's left of what we were it's what we have become
Once our empires glorious but now the empire's gone
The dead gave us the time to live and now our time is done
Now we are victorious, we've become our slaves
A land of hope and glory building graveyards for the brave
Have you seen the writing on the wall?
Have you seen that writing?
Can you see the riders on the storm?
Can you see them riding?
Can you see them riding?
Holding on to fury is that all we ever know
Ignorance our judge and jury all we've got to show
From Hollywood to Babylon ~ holy war to kingdom come
On a trail of dust and ashes ~ when the burning sky is done
A tide of change is coming and that is what you fear
The earthquake is a coming but you don't want to hear
You're just too blind to see
Have you seen the writing on the wall?
Have you seen that writing?
Can you see the riders on the storm?
Can you see them riding?
Can you see them riding, riding next to you?
Have you seen the writing on the wall?
Have you seen that writing?
Can you see the riders on the storm?
Can you see them riding?
Have you seen the writing on the wall?
Have you seen that writing?
Can you see the riders on the storm?
Can you see them riding?
Can you see them riding, riding next to you?
https://www.azlyrics.com/lyrics/ironmaiden/thewritingonthewall.html