Former World Chess Champion Garry Kasparov at 58 years of age continues to make news at the Chess board. Whether it being the first World Chess Champion to lose a match to a computer program, (https://xpertchesslessons.wordpress.com/2014/08/12/garry-kasparov-tangled-up-in-deep-blue/) or cheating against the strongest female Chess player of all time, Judit Polgar, (https://xpertchesslessons.wordpress.com/2020/04/26/confirmation-garry-kasparov-cheated-judit-polgar/)
Kasparov refuses to go gently into that good night…
Garry Kasparov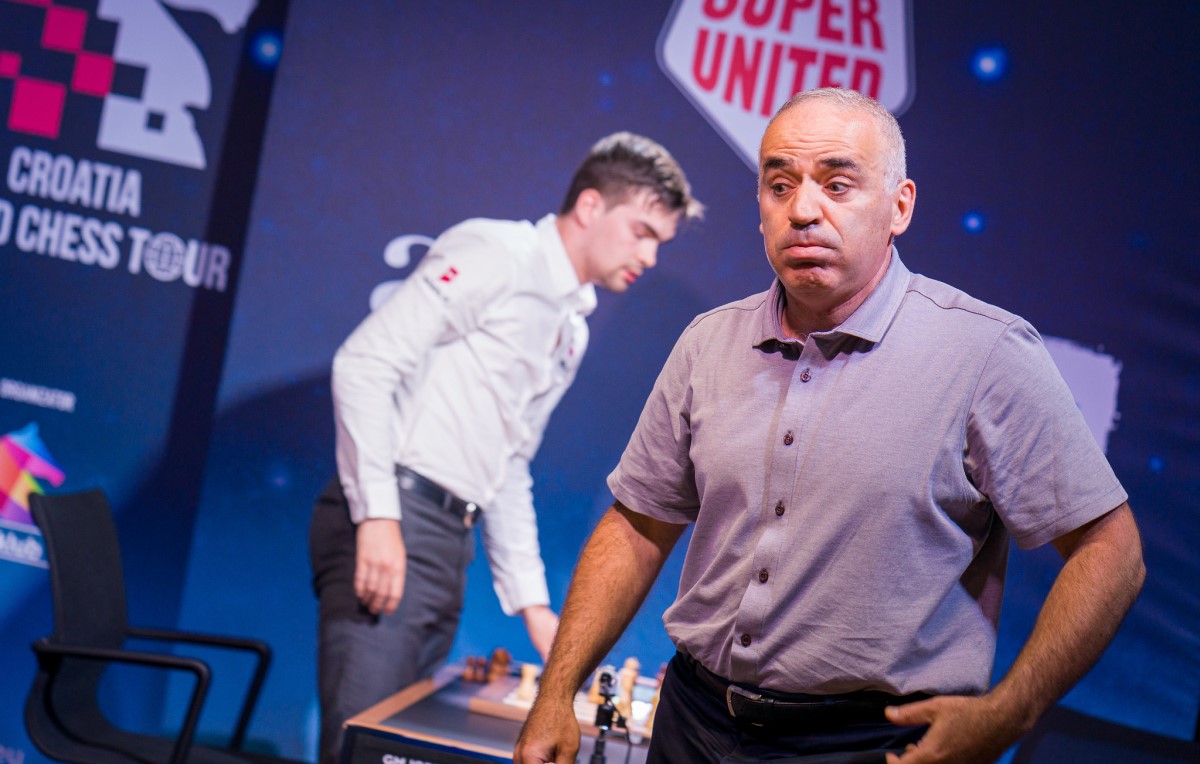 lost in without getting out of the opening playing black against GM Shakhriyar Mamedyarov.
A phone call from an excited Ironman, who happened to be between online lessons, and was watching some of the "action," gave notice that something big was happening in the world of Chess. I care nothing for blitz Chess, or anything other than what has come to be called "classical" Chess, because playing good Chess requires thought, and if you do not have time to cogitate what is the point? Nevertheless, when a former World Chess Champ losses like a beginner it makes news all around the world. I decided to wait until after having my morning cuppa coffee before checking the usual suspects, TWIC, Chessbase, Chess24, and Chessdom. Sometimes I surf on over to Chess.com and today was one of those days, which was a good thing because the first video found during a search at duckduckgo.com proclaimed erroneously that Kasparov had lost in 10 moves:
This is false. As ignominious as it sounds, Garry Kasparov actually lost after playing only 6 moves:
[Event "GCT Blitz Croatia 2021"]
[Site "Zagreb CRO"]
[Date "2021.07.10"]
[Round "6"]
[White "Mamedyarov,S"]
[Black "Kasparov,G"]
[Result "1-0"]
[WhiteElo "2782"]
[BlackElo "2812"]
[EventDate "2021.07.05"]
[ECO "D20"]
d4 d5 2. c4 dxc4 3. e3 e5 4. Nf3 exd4 5. Bxc4 Nf6 6. Qb3 Qe7 7. O-O 1-0
This was found at The Week In Chesswebsite: https://theweekinchess.com/live
Below you can find all the gory details, which was located at Chess.com, including a very short loss by former World Chess Champion Viswanathan Anand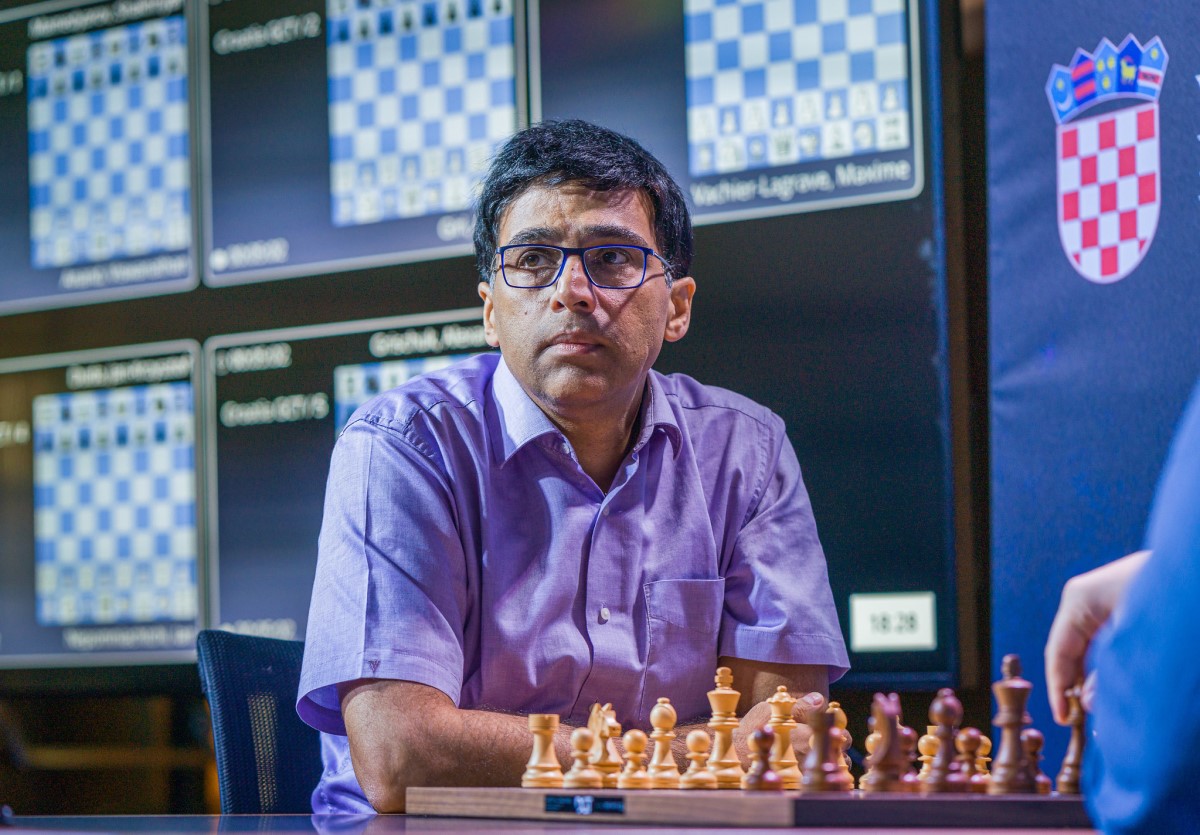 to a player who now resides in the Great State of Georgia, GM Alonso Zapata,
explained by the Australian GM Max Illingworth:
Garry Kasparov was born in 1963. He was eligible to play in the World Senior Championship eight years ago. I have often wondered why a player such as Kasparov, or Anatoly Karpov, has not deigned to participate in a Senior event for the good of Chess. Maybe it is time Garry consider playing in a Senior event.
In the 1983 Candidates Finals a young Garry Kasparov faced former World Chess Champion Vassily Smyslov for the right to contest a World Championship match with the then World Champ Anatoly Karpov. The fact that Smyslov made it to the final was almost beyond belief. The Chess world was astounded that someone so old could play well enough to face the young whipper-snapper, Kasparov. Granted, Smyslov was given no chance of defeating Kasparov by the pundits, but just getting to the finals was a victory of sorts. The older I have become the more amazing it seems…