After seeing this advertisement in the venerable website of Mark Crowther, The Week In Chess (https://theweekinchess.com/),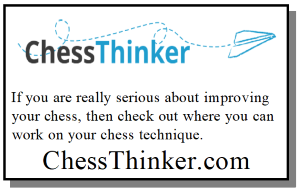 a website visited every morning with my first cuppa Joe, I clicked onto it, learning the man behind the advert was fellow Georgian, Donny Gray.
After contacting Donny he replied and an email exchange transpired, which is nice because emails have been few and far between since being brutally hacked. Last year the emails were fired regularly with people all over the world. Such is not the case today, and it has been rather nice having the extra time.
Donny sent the following:
I live in Douglas GA far far away from Atlanta
Been teaching full time on the ICC for years. Finished #1 out of 132 official coaches there for 2021. Having a long waiting list inspired me to create the website.
I am 66 years old and teach chess full time on the ICC as Curmudgeon. First rated tournament was back in 1973 in Little Rock Arkansas.
Chess Qualifications of Donny Gray
United States National Master title (November 1988)
Two Time Arkansas Champion (1975 & 1978)
1995 Georgia Co-Champion
Two Time U.S. Army Champion (1988 & 1989)
1988 N.A.T.O Championship (Top U.S.A. Player) Aalborg, Denmark
Title of "Master" in U. S. Correspondence Chess
Rank of "Master" in Internet Chess Club blitz
2000 South Carolina Co-Champion
Represented Georgia in the 2005 Champion of Champions
2007 Georgia Senior Champion
2009 1st Place Lee Hyder Memorial
2010 1st Place Lee Hyder Memorial
2011 1st Place SC Blitz Championship
2011 1st Place Snow Storm Open
2012 1st Place Snow Storm Open
2016 1st Place North Florida Championship
Two web sites