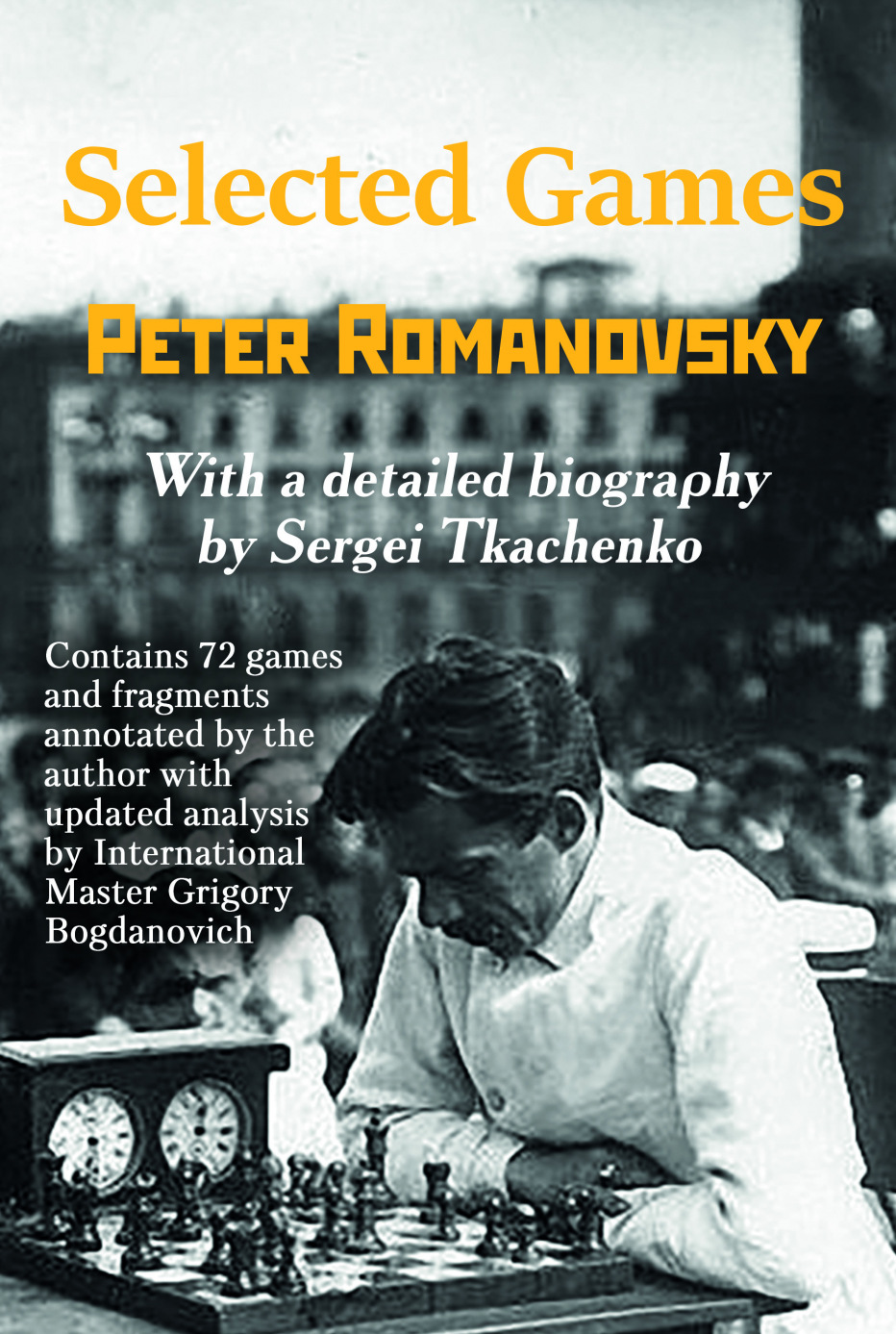 This is a stupendous book, breathtaking in its sheer scope of historically magisterial splendor. This is not only one of the best Chess books I have ever read, but one of the best books, period. This moving book grips a reader like a novel,
while reminding this reader of one of the most famous movies that caused the girls to swoon at the mention of Omar Sharif, and the boys to fall in love with Julie Christie:
This magnificent Chess book evokes those memories. Set against the backdrop of war, revolution, and more war, the Royal game is the thread that runs through the book. The author is Sergei Tkachenko
and it gets the very strongest stamp of approval from the AW. Other books by the author have been reviewed on this blog; all of them excellent. I would like to bring your attention to two of them: Alekhine's Odessa Secrets: Chess, War and Revolution: A Review (https://xpertchesslessons.wordpress.com/2018/02/24/alekhines-odessa-secrets-chess-war-and-revolution-a-review/)(https://xpertchesslessons.wordpress.com/2018/08/31/ecf-book-of-the-year-2018-shortlist/)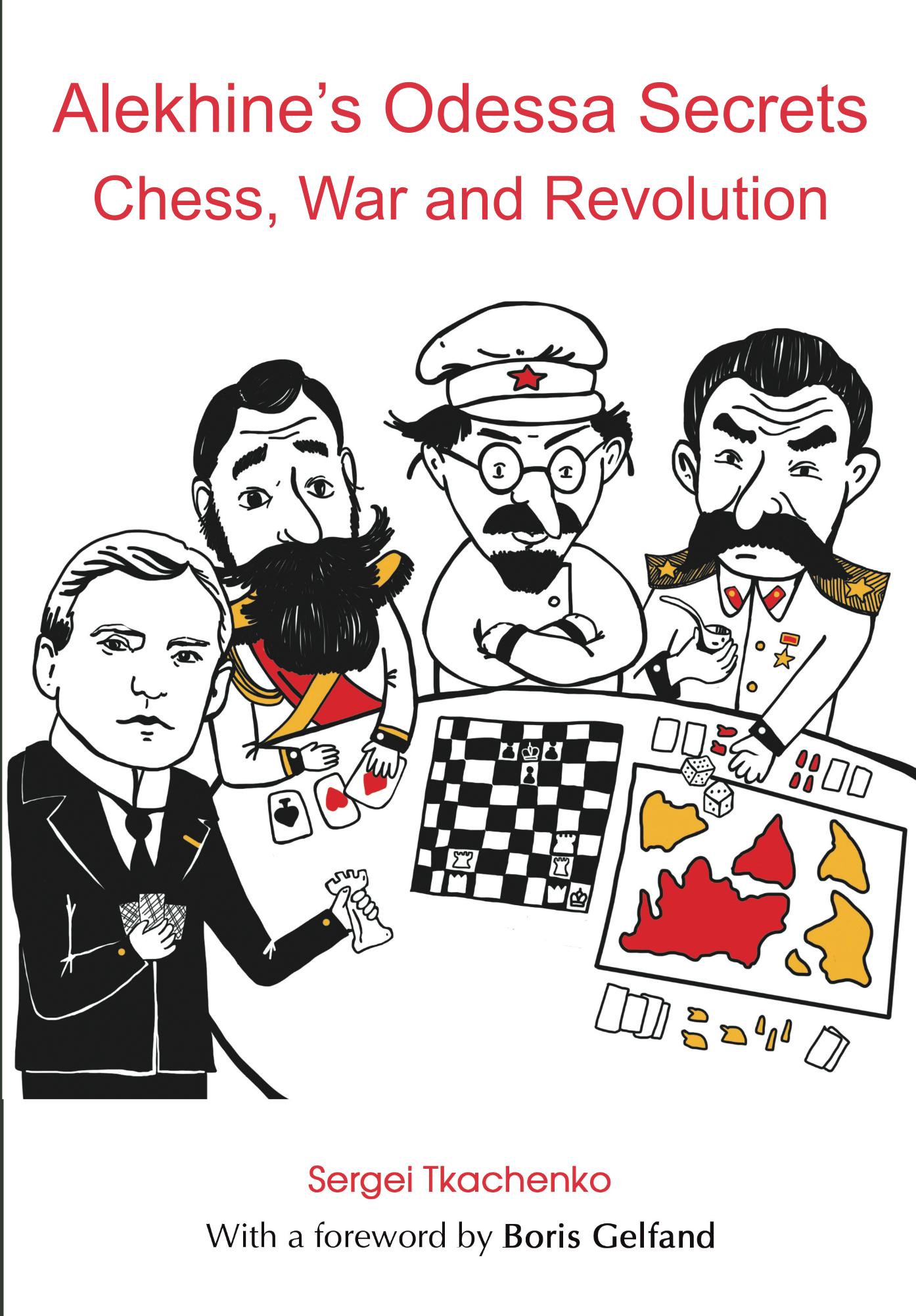 and Yakov Vilner First Ukrainian Chess Champion and First USSR Chess Composition Champion: A Review (https://xpertchesslessons.wordpress.com/2019/12/14/yakov-vilner-first-ukrainian-chess-champion-and-first-ussr-chess-composition-champion-a-review/)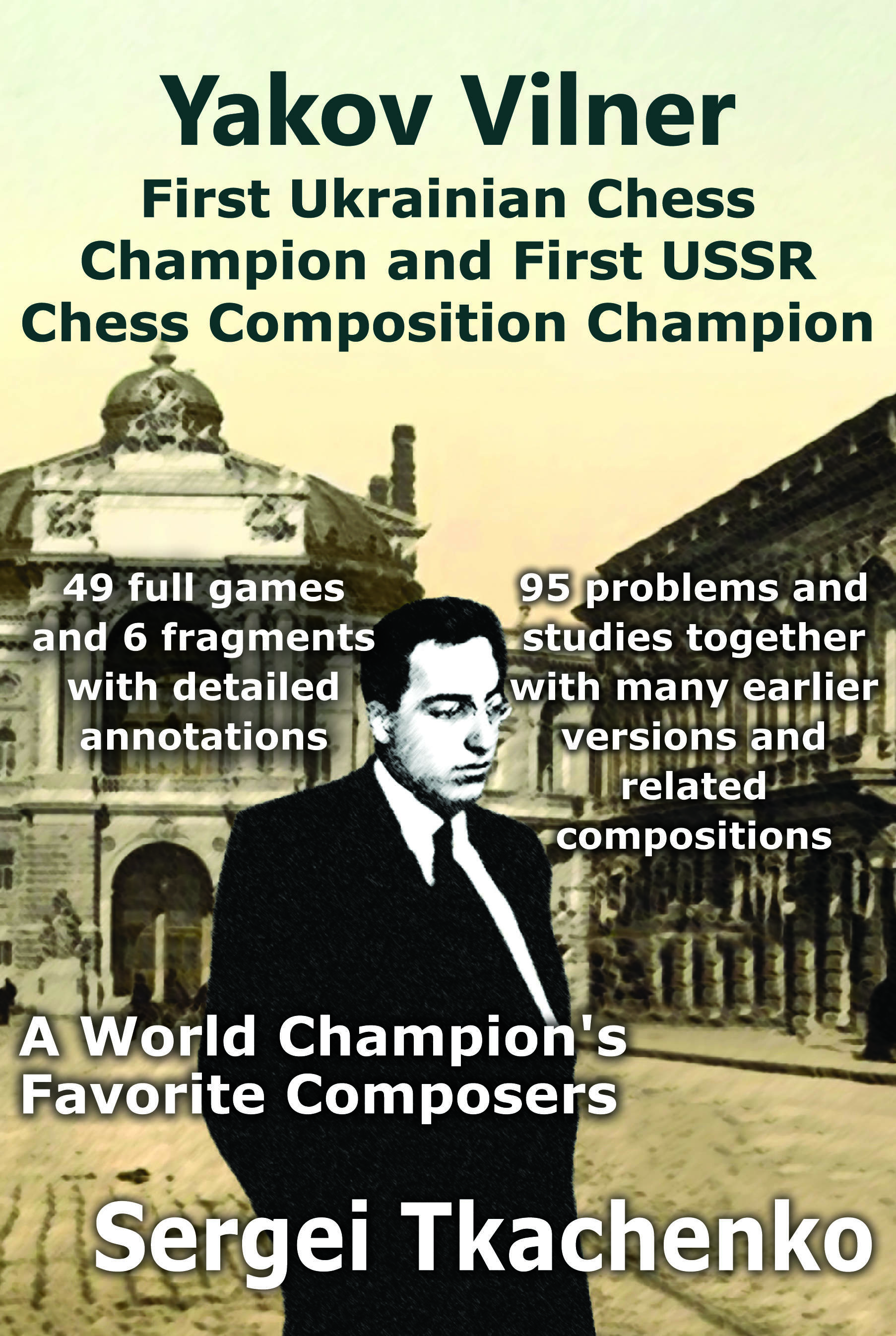 All of these books, and more reviewed on this blog, have been published by the Elk & Ruby Publishing House. (https://www.elkandruby.com/) Reading and reviewing many of the fine books published over the past few years has been a privilege. Although it seems like yesterday the publisher, Ilan Rubin, sent the first book to be reviewed it has actually been a few years and in that time Elk & Ruby has become a powerhouse in the world of Chess books.
The Selected Games of P.A.Romanovsky is a wonderful historical book which details how Russia came to be a Chess powerhouse. After reading the book you will understand why "Every Russian cab driver…" is a strong Chess player. Chess is in their blood like vodka. The Russian Chess juggernaut did not just happen. Much blood, sweat, and tears was spilled to become the preeminent Chess power on the earth. How and why that happened is contained in this wonderful book. Without knowing where you have been you cannot know where you are, much less where you are going. After reading this book you will know not only where you are in relation to Chess, but why you are there. Without the Russians, about whom you will read in this book, Chess as we know it would not exist.
Some may ask, especially those who have not read the classics, and become champions without knowing the history of the Royal game, "Why should I read this book about a player who lived a century ago?" Master of Sport Lev Abramov
answers the question in the second part of the book when he writes, "Romanovsky spent much time with the first Russian world champion Alexander Alekhine,
as well as playing Lasker, Capablanca and other chess heavyweights of the first decades of the 20th century. At the same time, the outstanding talent of Soviet world champion Mikhail Botvinnik
grew right before his eyes. P.A. Romanovsky was himself the Soviet Union chess champion and managed to bring up a host of Soviet masters. Among his students since their school years were V. Alatortsev, F. Lisitsin, V. Checkover, G. Ravinsky, to name a few. All in all, it would be hard to name a grandmaster or master whose winding sporting or teaching career paths never turned in the direction of the most ardent preacher of chess art for support or advice."
The book is divided into three parts. Part one is one hundred seventy pages of, "The Biography of Peter Romanovsky, by Sergei Tkachenko. Part 2 is, "Pages from My Career – An Autobiographical Sketch," consisting of thirty pages. The third part of the book contains the "Selected Games, by Peter Romanovsky," which is one hundred seventy five pages of enough Chess 'meat' to have satisfied Senior Master Brian McCarthy, may he rest in peace.
The book begins with the header:
We Do Not Forget Our Heroes!
"While digging through the dusty archives, my conviction grew even stronger that life sometimes writes tragedies and dramas that are far more captivating than any stories made up by human authors. The biography of the chess great Peter Arsenyevich Romanovsky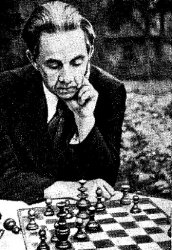 is one such story. His life history begs for a movie adaptation."
Who was Peter Romanovsky and how did he come to be one of the most famous players in Russia and later the éminence grise of Chess?
"Chess historian Isaak Romanov, who knew Romanovsky well, described the family's chess atmosphere in his book Peter Romanovsky: "Peter grew up in a house where everyone, from the oldest to the youngest, loved chess. Maria Alexandrovna didn't just encourage the children's passion: she took part in the home battles as well."
"In 1906, the All-Russian Tournament was held in St. Petersburg, with his idol, Mikhail Ivanovich Chigorin,
taking part. His older brother, Alexander Romanovsky, played too, sharing 6th and 7th prize. After each round, Alexander showed the games to his younger brother and described the tournament's events.
"Unfortunately, this tournament was marred by a huge scandal. After an incident in round 4, Chigorin dropped out. The reason for this was the tournament committee's decision to award a win to Stefan Izbinsky in his game against Chigorin because of the latter's loss on time. This controversial decision was made retroactively by the arbiters, after the actual game ended with Izbinsky resigning in a hopeless position. Later, it was determined that the clock was faulty, more than five minutes fast. Chigorin's appeal to reverse the decision was rejected, so the maestro walked out. This was despite the fact that Izbinsky thought that the committee's verdict was wrong and he was ready to accept defeat.
After this incident, Alexander took his younger brother to the tournament. Romanovsky would recall his feelings about this chess feast in future lectures and meetings:
"I was very upset that I wouldn't see Chigorin play, and my interest in the tournament dropped sharply. At the time, high school students weren't allowed to visit clubs and other public places in the evening. So, I had to take off my school uniform and don casual clothes to go and watch the chess…
The round was over. The barriers were removed, and the spectators sat down around the tables, discussing the finished games with the players. Grigory Gelbak and my brother also started their post-mortem.
Then a group of people entered the hall, headed by a tournament committee member, the well-known chess patron N. Saburov. The hall suddenly fell silent. Whispers rustled like the wind, 'Chigorin!' And until the group entered the adjacent hall, everyone's eyes followed him…"
After Bobby Fischer defeated the Russian Boris Spassky
for the World Chess Championship in 1972 he was flown in by Bill Church,
the owner of Church's Fred Chicken for the last round of the Church's Fried Chicken San Antonio 1972 Chess tournament (https://texaschess.org/san-antonio-1972/)
The last round was delayed because of the late arrival of Bobby Fischer. My opponent in the last round of one of the lower sections, in which play had started, was Bill Church, who asked if he could stop the clock to go greet Bobby. "Only if I can go with you!" I said. When Bobby finally appeared all the clocks were stopped and "Whispers rustled like the wind, and everyone's eyes followed him…" Then everyone, and when I say everyone, that includes the Soviet Grandmasters Paul Keres, Former World Chess Champion Tigran Petrosian,
and future World Champion Anatoly Karpov,
stood, and began to clap, giving Bobby a standing ovation.
Back to the book…
"Half an hour later, Chigorin again appeared in the hall, alone this time. Gelbak rushed up to him and asked him to look at his game against A. Romanovsky…"
This "look" lasted for almost an hour! Peter sat beside Chigorin this whole time, watching his analysis and severe criticism of the "creativity" of both players. Peter's older brother bore the brunt of this criticism – he had failed to convert a large positional advantage. This was his first and only meeting with his idol (Shakmaty v SSSR, No. 5, 1959)
In April of 1909 P.A. Romanovsky participated in the St. Petersburg Chess Assembly Tournament, coming third after Levenfish, who finished with 12 out of a possible 13 points; and Platz, who finished with 10. Romanovsky was a point behind in clear 3rd place.
"Peter Romanovsky severely criticized his own performance, not seeking excuses in fatigue or a busy school schedule. He thought that the main reason for his poor showing was an "ultra-combinational inclination", trying to orchestrate a direct attack on the king in every game above all else. This strategy hurt his opening preparation, as well as his ability to painstakingly defend or accumulate small positional advantages.
"Those were typical growing pains. Romanovsky would explain them by the fact that he started his chess career immediately in first-category tournaments, bypassing the usual qualification ladders…As soon as he recognized and clearly formulated his shortcomings, Romanovsky set off to eradicate them. This was a painful period of re-education. Temperament would push the young player to attempt combinations for combination' sake, but reason commanded him to build a healthy positional basis first. He managed to achieve full harmony in his play years later. Only in the early 1920s, by his own admission, did he finally reach chess maturity." (Romanov, Peter Romanovsky itl)
Romanovsky himself would describe this period of chess "rebuilding' in Selected Games in the following way: "I accepted this evaluation as a fair assessment of my performance. It gradually came to me that my play was one-sided and that I was no good at positional planning." Conversations with Alekhine, who insisted that a combination be totally sound, became an important influence, as he describes in that work.
The 1914 Mannheim
super-tournament went down in chess history as one of the most dramatic events of all time – because of the unenviable fate of the Russian players, interned by the German authorities after World War I broke out. The war began. All tournaments were stopped. As they say, muses fall silent when cannons talk.
Peter Romanovsky was one of the players interned. A fascinating account of their captivity by Fyodor Bogatyrchuk
in his book My Life Path to Vlasov and the Prague Manifesto (San Francisco 1978).
"I quickly gathered my belongings and headed to the tournament committee office. Along the way, I saw a mob trying to lynch a captured spy. As I came closer, I realized, to my horror, that this 'spy' was Peter Romanovsky, who was also playing in a tournament there. When Peter was stopped, he tried to explain that he was just there to play chess in the only language he knew, Russian. The unintelligible words were reason enough for the mob, which had lost even a semblance of common sense, to beat him up. Luckily for Peter, I saw a tournament committee member nearby, ran up so him and pleaded to intervene. Together, we managed to rescue Peter from the furious Germans after some struggle."
Like I said, this book reads like a movie…For example, later it is written: "The second year of the war started. Battles required more and more sacrifices. Shakhmatny Vestnik printed reports about chess player deaths. The grimaces of war couldn't help but affect the public speeches of chess terminology and comparing the positions on a chess board with the situation of the front. The world was losing its mind!"
Next came the revolution: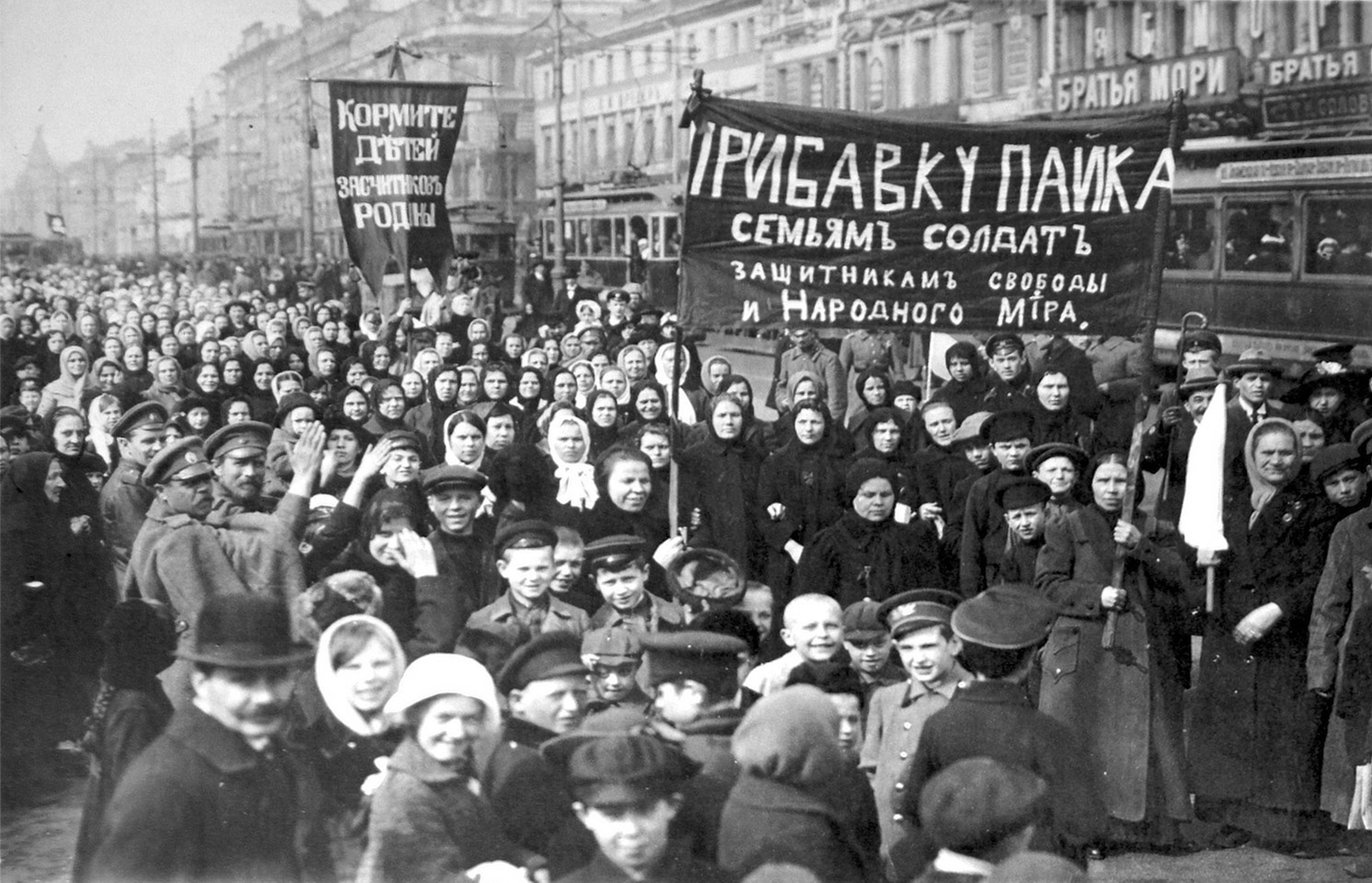 "Events unfolded quickly in 1917. The monarchy fell in February, and the Provisional Government, eventually led by Kerensky, came to power. In October, it was toppled by the Bolsheviks, who seized power through an armed insurrection. But Kerensky wasn't going to give up. There were pitched battles with artillery in Petrograd and in its outskirts.
The bloodbath among civilians was beginning. The Shakmatny Vestnik magazine, the main source of chess news of the time, closed in 1917 because of a lack of funds. The period between late 1917 and the early 1920s was one of the hardest in the history of Petrograd and probably only the Siege of Leningrad in World War II is comparable. (AW note: St. Petersburg became Petrograd in 1914 during the first World War; the name was changed again in 1924 to Leningrad) It's not hard to infer how Peter Romanovsky fared in those times. It was another severe test of resilience, yet chess maintained his spirits."
How bad were things during the winter of 1919? "Electricity was turned on only in select communities, for a couple of hours or so. In autumn, some days in Petrograd are completely dark. There are no candles, no kerosene, no firewood. A box of matches would cost 100 rubles. You can imagine how this forced idleness, brought about by constant darkness, affects the psyche of those suffering, already tormented by cold and hunger. Lots of people have died. Many have gone insane, but nobody pays any notice."
"The Civil War destroyed almost all the chess clubs. The All-Russian Chess Union lost its connections with the regions and dissolved. Its "engine", Boris Malyutin, died in unclear circumstances after joining the White movement."
Now I would like you to stop for a moment to reflect upon that which you have just read…We all know what a power house the Soviet Union came to be later under the yoke of communism and the Russian boot. But still, the ancient game of Chess has become to be if not the most, one of the most popular board games that has ever been played, and it did so from the smoldering embers and ruins of the aftermath of World War I and the Russian Revolution!
Not everyone was behind the Chess movement. Consider, "Five years later, one of the editors, Daniil Gessen, would describe the birth of the first Soviet chess periodical in Shakhmatny Listok ("Chess Sheet") (No. 8, 1926): "There are only a few of us who remember the condescending looks and polite, compassionate phrases we got while trying to restore chess life."
One of the people who continued to fan the embers of Chess was Peter Romanovsky, as "…after much effort From Romanovsky and his friends, the first issue of Shakhmatny Listok was printed on 1st August 1922. It became the mouthpiece for the Petrograd Chess Assembly. Peter Romanovsky was one of the main "workhorses" of the magazine – he wrote articles, annotated games, and edited three sections: theoretical, educational and provincial. And the master still found time to play in tournaments and matches!"
And he did this while being "very busy at his job." Because "Peter Romanovsky played a direct role in all those efforts to save the country's economy and banking system."
Then came a conflict between Petrograd and Moscow as to how Chess should develop in the All-Russian Chess Union. "After the conference, Peter Romanovsky published an editorial called "The Revolutionary movement in Russian Chess Art" in Shakhmatny Listok, where he attempted to prove that the Petrograd way was the correct one: "The Soviet Republic is not afraid of barricades. But we should welcome the fact that chess has stirred the masses so much that they are almost ready to man actual barricades."
Still, it was not like the Royal Game grew exponentially. Consider this, written about the match for the Soviet Championship between Peter Romanovsky and E. D. Bogoljubov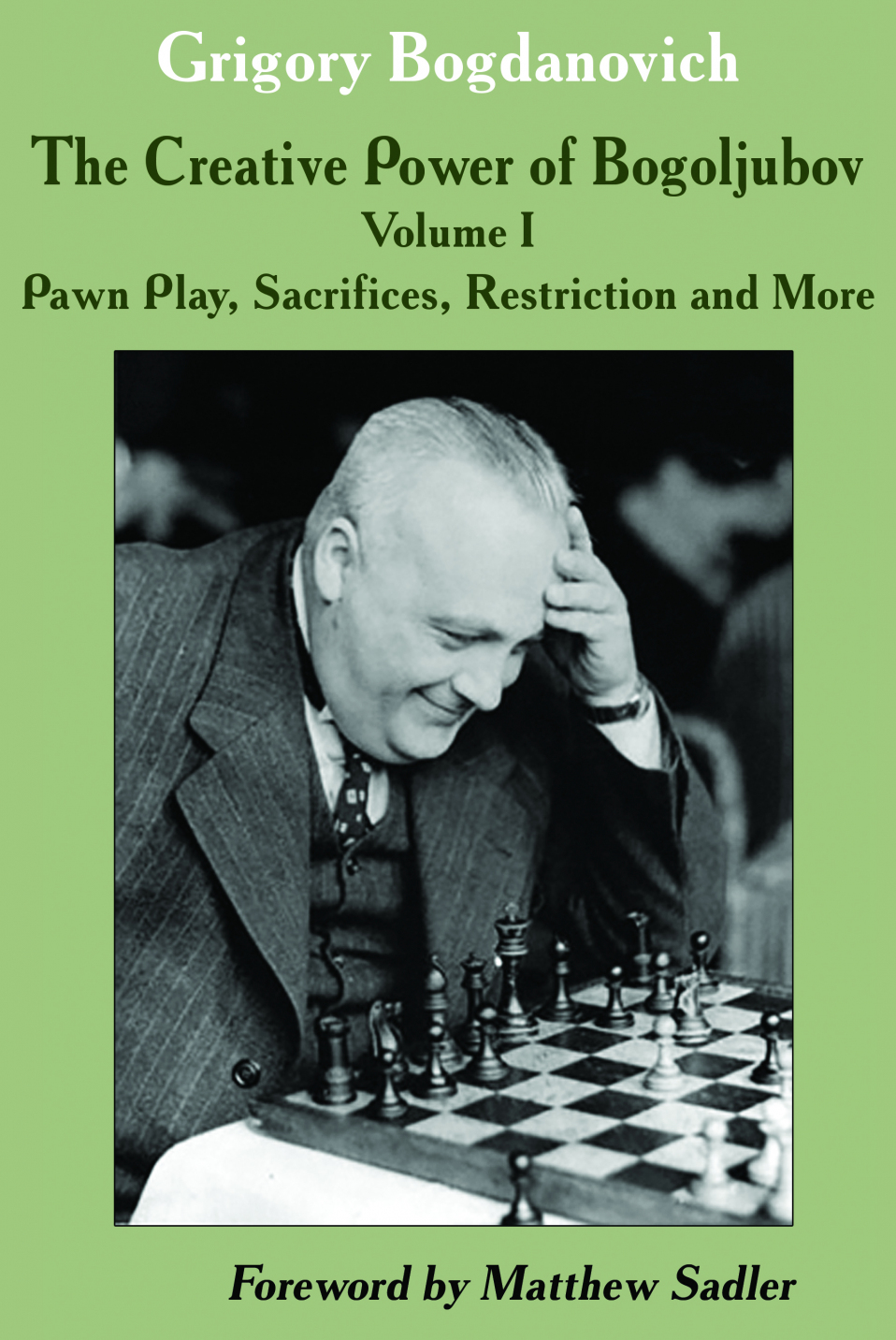 in 1924. The question was asked, "'Why is this important?' an indifferent, ordinary Leningrad resident might ask. Chess is still alien to the masses, it's beyond their day-to-day scope of life. Almost all newspapers run a chess column, but for the majority of the readers, the phrases such as 'King's Gambit, 'long castling' or 'e2-e4' are as comprehensible as Egyptian hieroglyphics."
And from that it became known all over the world that every "Russian school boy and cab driver plays better Chess than YOU!"
Romanovsky told us what he thought about Chess when he wrote in Shakmatny Listok: "I'll dare to share some of my creations with the reader. I like combinations, moreover, the chess art charms me most when a strong combination suddenly explodes on the board."
Chess also exploded among the masses with, The 1925 Moscow International Tournament became an important event both in Peter Romanovsky's life and the whole country's history! By the most conservative estimates, about 50,000 people visited the tournament. for the first time in chess history, a tournament of such a scale was funded by the government – the state allocated 30,000 rubles for its organization (a huge sum at the time0, and all the foreign greats received a royal welcome – funded by the state too, of course. Vsevolod Pudovkin made the movie Chess Fever,
starring Capablanca, which still captures the exciting atmosphere around the tournament. (There is a footnote here, "Sadly the lead actor, Vladimir Fogel, committed suicide just four years later, aged 26 or 27)
I can't avoid the temptation to quote the author of the famous Kolyma Tales, about life in the GULAG, Varlam Shalamov: "The 1925 Moscow International Tournament had great promotional value. It created enormous momentum for the chess movement in the USSR. Watch the comedy movie filmed during the tournament – there are almost no exaggerations in it. It seemed that the whole of Moscow was playing chess. The chess circles were growing at the factories, in the schools, thousands of novices were making their first ever chess move, e2-e4."
Chess Fever caused a chain reaction. The regions got infected with the game, and chess became the main pastime of the entire USSR. I think that the winning epoch of post-war Soviet chess is a direct consequence of the 1925 chess fever."
Romanovsky's job in the State Bank almost prevented him from playing in an international event ever again. One day before the start, he was still in Leningrad, processing accounts. This time, however, the bank director didn't risk holding up his subordinate – the tournament was sponsored by the state!"
One of the most interesting parts of the book was the battle between Romanovsky and Nikolai Krylenko. "Romanovsky's two year-long conflict with the all-powerful Nikolai Krylenko
continued in 1929 as well. We'll tell you about the new round of their confrontation in due time."
"Nikolai Krylenko (1885-1938) was a Soviet government official who held various posts throughout his career, including briefly becoming the entire Red Army's supreme commander in 1917. In 1931, when he addressed the crowd with this speech at the 7th USSR chess championship, he was the Justice Minister of the Russian SFSR and, ever the chess enthusiast, the head of the Soviet Chess and Checkers Section and chief editor of the 64 magazine." (https://www.chess.com/blog/Spektrowski/nikolai-krylenko-the-main-goals-of-the-chess-checkers-movement-1931)
In addition, "Russian Commissar for War in the first Bolshevik Government and later a Commissar for Justice in the USSR. Krylenko may have done more than anyone else to popularize chess. As Chairman of the chess section of the All-Union Council for Physical Recreation, he was largely responsible for persuading the Soviet Government to sponsor chess and he also organized the great Moscow tournaments of 1925, 1935 and 1936." (https://thechesspedia.net/krylenko-nikolai-vasilyevich/)
Obviously, Nikolai Krylenko was a very powerful man.
The battle between Romanovsky and Krylenko began when Romanovsky wrote an article criticizing the horrible conditions of a tournament administered by Krylenko. "When Peter Romanovsky learned about this backstage decision that went against the championship regulations, he dropped out of the final in disgust, writing a letter to that effect. After he calmed down, he tried to disavow his decision, but it was too late." Krylenko disqualified Romanovsky from playing chess for one year.
The we read, "1938 went down in Soviet chess history not only as the year when Romanovsky tried to return to top-level chess. In late January, the era of Nilolai Krylenko was over. He was arrested and later executed as an "enemy of the people."
Peter Romanovsky died on the first day of March, 1964.
Before that, "There are only a few mentions of Peter Romanovsky in the chess press of the two pre-war years (the Soviet Union only entered the Second World War on 22nd June 1941, when Germany invaded). It's obvious why: the doctors expressly forbade him from taking part in tournaments!"
After his second wife died Romanovsky developed a heart condition which precluded him from playing chess during 1936 and 1937. He returned but was a shadow of what he used to be. Then we read:
"The first letter was written by Peter Arsenyevich on 21st January 1941, still five months before the war began: "The horrible heart disease that struck me in 1939 has wreaked havoc on my body. I've been living under strict medical control for two years. I have to keep myself safe, even though it sounds most boring. I have four daughters: Kira (17 years old), Svetlana (16), Rogneda (14), and Anna or Anya, who id five. They have no mother. She died giving birth to my last daughter… We are friends. Quarrels are very rare."
"The German troops invaded deep into the USSR in the first months of war.
On 8th September, the Wehrmacht soldiers reached the outskirts of Leningrad and cut it off from the rest of the country. The siege, or blockade as it is known in Russia, began. It was to last for 872 days. Communications with Leningrad were only sustained by air and across Lake Ladoga."
"As I noted earlier, a possible reason for the failure to evacuate Romanovsky's family was the NKVD's investigation of the "Schneideman case." The master may have been subject to a travel ban, and then it was too late to leave the city."
"Romanovsky: "Huge nervous energy allows me to survive my heart problems pretty well. Psychologically, these heart irritations don't cause me much trouble-I just don't have time for them. There's only one thought in my head, as in any other person's – to destroy the Nazis. This thought never leaves my head, not for a minute, not for a second. You feel inspired to do any kind of work you have enough strength for."
"Even in the hardest of times, when the fate of the country was at stake, chess life in Leningrad continued. In late June, Peter Arsenyevich was appointed director of the city chess club."
Pause for a moment to cogitate after reading the above…
"Romanovsky's last letter from Leningrad was dated 15th December: there's that stupid word, 'MUST', and you have to dedicate everything to it. I am personally suffering, but there's nothing I can do about that. I haven't gone outside for quite a while. I'm writing now, and my hands are going numb – it's only minus 19 degrees in the room. Minus 20 (Both measures in Celsius) outside. I sawed a couple of tables to get more fuel for the small stove. Closed one of the rooms of my flat, we're now huddling very close. In the evenings, which begin after 3 p.m., we have to make do with an oil lamp I made myself. The girls have to walk to the Physical Education Committee canteen and bring soup i cans. Poor little things, they have to stand in ling lines in freezing cold for hours, but even my amazing Anka, who is now sitting behind me and drawing with colored crayons, says firmly and resolutely, 'I'm ready to do everything for our Red Army soldiers.' She carefully watches us to prevent us from depriving ourselves of bread for her sake, and she'll never eat a piece of bread given to her by others…"
"I'm still working on my chess writings at every possible opportunity, using every free minute. Agnessa Vasilyevna (third wife-AW) is lying down, for instance, Anya is drawing, the girls are out for the soup, and I grab chess and notebooks like a maniac and feverishly jot down one thought after another. I still flatter myself with the hope that it will be useful for posterity. At the moment, I'm working on an article that is, in a way, the dream of all my chess life, titled 'Idolatry and Fetishism on the Paths of Development of Chess Thought'. It's a very difficult, but productive subject, mostly touching upon conservatism in chess thought."
"Romanovsky sent his next letter three months later, with a different sender's address on the envelope: "21st March 1942. I'm currently in the railway hospital in Alexandrov, 120 km from Moscow. Because of my ill state, I was dropped off the evacuee train there. In Leningrad, a catastrophe befell my family. Agnessa Vasilyevna died on 6th January, Svetlana on 10th January, my sweetheart, Anya on 14th January, Rogneda on 22nd January, and Kira on 26th January. I alone survived…Five dates will always drag my thoughts back to the snowy, snarling, uncaring Leningrad, to my five little corpses…My anguish is unbearable. Half an hour before her death, my Anya smiled and said, "Daddy, my dear, sweet daddy, we almost managed to fly south.' Then she fell silent, and soon opened her eyes, shuddered and stiffened…After my last girl, Kirochka, died, I sat down to write my new, most difficult historical work."
All the man had left was chess…
"In 1985, Shakmaty v SSSR published an article titled "He was a Leningrader". It was written by the master's son Viktor Romovsky, born in February 1945. The article was based on his father's recollections and surviving siege notebooks."
"January 1942. Leningrad is besieged. Cold and hunger. Bombs and missiles exploding on the streets. They reach Krestovsky Island as well; the building where my father lives with his family is standing there. Just a short while earlier, his daughters would walk through the entire city, to the other bank of the Neva, to pick up soup and a piece of bread from the sports Committee cafeteria. Now nobody goes anywhere – they are too weak. Nothing remains in the house except for books and notebooks, the coveted notebooks…There's no firewood, all furniture has been burned. Their only food is potato peel broth, but it's not enough…
On 31st January 1942, he wrote on the first page of notebook number 15 in crisp letters: 'In the space of 20 days, the harsh reality has killed my entire family. On 6th January 1942, Asya (56 years old) died, on 10th January – Svetlana (17 years old), on 14th January – Anya, my sweetheart! (6 years), and on 22nd January – Rogneda (15 years old), and on 26th January Kira (18 years old). Why must I live on, why has fate spared me, and is it for long? The only way to live on for me it to work. And so, until death grabs me by the throat, I will work on my new book, Selected Games. They were selected in the context of historical processes…I mean the historical process of development of chess thought. To reflect it through annotating characteristic games of various stages of chess history – this is the approximate goal I set for myself.' I's cold. His hands are going numb. But there's nothing to burn in the stove, and he has to conserve his strength for work. On the other hand, cold is a good thing – behind the glass door, on the veranda, lie the frozen bodies of his beloved… As though they are still alive."
"P. A. Romanovsky's autobiography is of an instructive and interesting nature. It gives noteworthy flashbacks to pre-revolutionary chess life and a description of the first steps that formed the future of Soviet chess culture. The author brings back some of Alekhine's observations, as well as episodes from various competitions. The most important aspect of the autobiography, of course, is the story of how the Russian master's mindset and creative approach were formed, seen in the light of almost half a century's service to chess art."
It can be, and has been said that Peter Arsenyevich Romanovsky was the "Father of Soviet Chess."
Included in Part one is a section, Chess Poetry. "To say that Peter Romanovsky loved chess composition is to say nothing. Peter Arsenyevich loved all manifestations of chess creativity, and chess poetry was very much within his circle of interests!"
"As an over-the-board player, Peter Romanovsky liked ideas taken from actual chess games. In his article "For the New and Progressive in Chess Composition," the master encourages chess poets to be "closer to the common folk": "An important reason for our chess composition's big failures is the lingering insularity of composers, their desire to stay within the circle of canons and rules they themselves devised. Some composers say that these canons naturally grew out of historical traditions. Of course, classical traditions are a good thing, but classics aren't just examples of creativity – they uncover the directions of further historical development. Didn't L. Kubbel and A. Troitsky reflect practical ideas in their compositions? They valued the depth of ideas, artistic form, moving forward."
Two years earlier, he told the magazine readers how he almost became a study composer before the revolution! A study-like endgame occurred in his game with Richard Platz (Black) in the 1916 Petrograd first-category tournament… Romanovsky writes: "After 55 moves of very sharp struggle, our game came to a curious position.
I played 56.a5, thinking that this move gave me good winning chances. After getting the pawn to a7, I wanted to play Ke1-f2, threatening to capture the bishop. Platz's beautiful and unexpected answer immediately brought me back to earth."
The following section is titled, "Pupils Remember Their Teacher," and the short section is one of my favorite parts of the book. "I remember Romanovsky once holding a concert for us: it turned out that he was a skilled balalaika player and knew a lot of classical music. He also read his poems. One of his poems, The Old Wolf, was deeply autobiographical. An outstanding master and wit, Abram Yakovlevich Model once combined the playing and coaching sides of Peter Romanovsky in an epigram, written before the war:
When under Peter's attacks
Masters dropped like flies,
The audience would moan,
"Such a great champion!"
And when a young candidate
Occasionally checkmates him,
The audience would cheer rapturously,
"Such a talented teacher!" (The original rhymed.)
After reading the above I reached out to my friend Dennis 'The Chess Poet' Fritzinger (https://xpertchesslessons.wordpress.com/2021/05/04/the-chess-playing-poet/) asking him if he could produce a poem to go with this review. I am honored to share it with you:
The Old Wolf
Not as spry as he used to be,
the old wolf still benefits
from his years of experience.
He still has a place
in the clan,
and still shares meat
with them.
It is not for him
to join the hunt
any more,
but to stay behind
and watch after the younglings.
His hearing and eyes
are still sharp,
and he knows the quickest way
to safety.
If need be
he will sacrifice himself
for the good of the clan.
He may be old,
but he's still
a wolf.
Game number 50, Alekhine – Romanovsky, 1909

All-Russian Tournament of Amateurs, St. Petersburg
Vienna Game
"A distinctive feature of this game was that both opponents were still sixteen-year-old young men at the onset of their chess careers. Needless to say, this game would be the wrong spot to look for the markings of chess maturity. Nevertheless, both young opponents, whose approaches to chess were in the bud of formation back then, showed creative traits in this encounter that defined their performance throughout their chess careers."
Alexander Alekhine vs Peter Arsenievich Romanovsky
Event: All Russian
Site: St Petersburg Date:1909
Round: 10
ECO: C26 Vienna game
1.e4 e5 2.Nc3 Nf6 3.Bc4 Bc5 4.d3 h6 5.f4 d6 6.f5 Nc6 7.a3 Nd4 8.Na4 b5 9.Nxc5 bxc4 10.Na4 Qd7 11.Nc3 Bb7 12.Nf3 Nb5 13.O-O Nxc3 14.bxc3 Qc6 15.Qe1 Ba6 16.Qg3 Rg8 17.d4 Nxe4 18.Qh4 Bb7 19.Re1 g5 20.fxg6 Rxg6 21.dxe5 dxe5 22.Re2 Kf8 23.Bxh6+ Rxh6 24.Qe1 Rd8 25.Rb1 Ba8 26.Kh1 Qd5 27.a4 f6 28.a5 Kf7 29.a6 Rg8 30.Re3 Ng5 31.Qf1 Nxf3 32.Rxf3 Qd2 33.Qxc4+ Bd5 34.Qxc7+ Ke6 35.Rb6+ axb6 36.Qxb6+ Kf7 37.Qc7+ Kf8 38.Qd8+ Kg7 39.Rg3+ Rg6 40.Qd7+ Kh8 41.Rh3+ Rh6 0-1 (https://www.365chess.com/game.php?gid=2635067)
1.e4 e5 2.Nc3 Nf6 3.Bc4 Bc5 4.d3 h6 (A prudent move. Such moves have never been characteristic of my style. I have to admit, though, that it stemmed from the feeling of apprehension that I had towards my formidable opponent even at that time.) 5.f4 d6 6.f5
6…Nc6 (A seemingly more active alternative for Black is 6…c6, but the trend of some games played at the international tournament in Paris (19000, which I knew only too well even back then, made me feel uneasy about the upcoming white pawn assault on the kingside. The game might continue 6…c6 7.Qf3 b5 8.Bb3 a5 9.a3 a4 10.Ba2 Qb6 11.Nge2 Nbd7 12.g4 Bb7 12.h4, and White grabs the initiative. Now Black is ready to meet 7.Qf3 with 7…Nd4, while if 7.Nf3, then 7…Na5. Willing to retain his active bishop, White opts for a continuation that rates similarly to Black's move 4.) 7.a3 Nd4 (This move, tested by me in some earlier games, is designed to stop White from playing 8.Na4. At the same time, it sets the stage for a central counterattack start by c7-c6. White should have continued with the simple 8.Nf3. It sets the opening struggle on the tracks of the King's Gambit Declined, where White's move six (6.f5) seems like a somewhat premature and too temperamental approach to the problem.) 8.Na4 (This step testifies to White's having underestimated his opponent's previous move. Indeed, if Whiter were to take no punishment for pulling off the standard exchange of knight for a bishop, followed by kicking out the uninvited guest from d4 with c2-c3, then Black's previous move should be rated as an utterly bad one.) 8…b5 (Now that White has to lose a couple of tempi, Black seizes the initiative.) 9.Nxc5 bxc4 (Nothing good come of 9…dxc5 10.Ba2 Nxe4 11.dxe4 {11.Nf3!?} 11…Qh4+ 12. Kf1 Qxe4 13.c3 Bb7 14.Nf3 Nc2 15.Rb1, with unclear consequences.) 10.Na4 Qd7 (By contrast, 10…Nxe4 11.dxe4 Qh4+ 12.Kf1 Qxe4 would have been perfect for Black. This is due to White's dropping the f5 and c2-pawns and his forces being disorganized. Besides, Black's attack is still ongoing.) 11.Nc3 Bb7 12. Nf3 Nb5 (This is a somewhat superfluous move. White should have continued with the simple 13.Ne2. However, the temperamental Alekhine seeks to seize the initiative again, paying no heed to weaknesses formed in his position.) 13.0-0 Nxc3 14.bxc3 Qc6 15.Qe1 Ba6 16.Qg3 Rg8 17.d4 (White overlooks Black's strong rejoinder two moves down the road. Alekhine considered 17.Be3 to be correct here, which enabled him to meet 17…cxd3 18.cxd3 Bxd3 with 19.Nxe5. That said, Black should not lose the game after 19…dxe5 20.Qxe5+ Kd8 21.Rfd1 Qc4. Besides, he could go for the more prudent 18…Qxc3 19.Rac1 Qa5, leaving him up a pawn and with chances to counterattack.) 17…Nxe4 18.Qh4 Bb7 19. Re1
19…g5! (This move renders Black's attack irrefutable. 20.Qxh6 fails to 20…g4 21.Nh4 0-0-0, and White loses the game. White's reply is designed to stop Black from castling long.) 20.fcg6 Rxg6 21.dxe5 dxe5 (Black threatens 22…Nd2. All in all, thunder is set to strike around g2. 22.Nxe5 fails to 22…Qc5+. {The immediate 21…Nd2! would have been a much stronger move.itl}) 22.Re2 Kf8 (Black's attack is very potent. If 23.Be3 {with the threat of Nxe5}, Black would reply 23…Re8, and White cannot stop Nxc3. Black is also poised to transfer his king to h7 and double rooks along the g-file. The following blunder precipitates disaster.) 23.Bxh6+? Rxh6 (White could have resigned then and there, but the game continued as follows: 24.Qe1 Rd8 25.Rb1 Ba8 26.Kh1 Qd5 27.a4 f6 28.a5 Kf7 29.a6 Rg8 30.Re3 Ng5 31.Qf1 Nxf3 32.Rxf3 Qd2 33.Qxc4+ Bd5 34.Qxc7+ Ke6 35.Rb6+ axb6 36.Qxb6+ Kf7 37.Qc7+ Kf8 38.Qd8+ Kg7 39.Rg3+ Rg6 40.Qd7+ Kh8 41.Rh3+ Rh6 0-1 (https://www.365chess.com/game.php?gid=2635067)