What opening do you play needing a win in the last round of a major tournament such as the U. S. Open? That was the question facing GM Timur Gareyev, one of the most interesting Chess players on, and off of the board.
Timur stand out in any gathering:
Most Chess players are interesting. and some are eccentric characters. The good thing about Chess players is that unlike Poker or Backgammon players most Chess players are more open about themselves, or at least that has been my experience. One of the most interesting and inquisitive Chess players I have encountered is Timur Gareyev. (https://xpertchesslessons.wordpress.com/2018/01/12/gm-timur-gareyev-lost-in-space/) I will admit to always paying particular attention to his games any time he is in the field. Timur seems to brighten any place like a Christmas tree on Christmas morning! Timur adds spice to life and is the kind of guy you want to invite to a party because he is the life of the par'TEE! I believe it would be fair to say Timur marches to the beat of a different drummer, which is wonderful!
It seems the only time Timur is not smiling is when battling over a Chess board.
In a day and age when players produce twenty opening moves so fast they have more time on the clock than when the game began the amazin' Timur Gareyev managed to play a move not contained in either the ChessBaseDataBase (https://database.chessbase.com/) or 365Chess.com. Granted, the game soon transposed to positions that have been encountered over the board frequently, but not from this particular move order.
GM Robert Hungaski (2595)
vs GM Timur Gareyev (2692)

2021 US Open
Last Round 9
B06 Robatsch (modern) defence
1.e4 g6 2.d4 d6 3.c4 e5 4.Ne2 Nf6 5.Nbc3 Nbd7 6.f3 c6 7.Be3 a6 8.d5 Be7 9.Qd2 h5 10.dxc6 bxc6 11.Na4 Rb8 12.Nec3 O-O 13.O-O-O Qa5 14.Kb1 Rb4 15.Qc2 Qc7 16.h4 Re8 17.g4 Nf8 18.g5 N6d7 19.a3 Rb8 20.Bh3 Nc5 21.Nxc5 dxc5 22.Bxc8 Rexc8 23.Qa4 Rb6 24.Qc2 Ne6 25.Na4 Rb7 26.Rd3 Rcb8 27.Ka2 Nd4 28.Bxd4 cxd4 29.c5 Rb5 30.b3 Kg7 31.Qc4 f6 32.gxf6+ Bxf6 33.Nb6 Qe7 34.Rc1 Bxh4 35.a4 Bg5 36.axb5 axb5 37.Qc2 Bxc1 38.Qxc1 Rf8 39.b4 h4 40.Kb2 h3 41.Qh1 Rh8 42.Qh2 Rh5 43.Rd1 Qg5 44.Nd7 Qe3 45.Rg1 d3 46.Qg3 Qd2+ 47.Ka3 Qc3+ 0-1
1.e4 g6 2.d4 d6 3.c4 (SF 13 @depth 50 plays Be3; SF 12 @depth 43 plays Bd3; New Engine @depth 40 plays the game move. 3 Nc3 has been played far more often, 5669, than any other move according the the CBDB. 3 Nf3 has been played in 2370 games. 3 c4 is third with 1001 attempts. 3 Be3 has only been played in 145 games, while 3 Bd3 shows only 40 games) 3…e5 (Stockfish 261120 @depth 59 would play the most often played move of 3…Bg7, as would Komodo 13.02 @depth 43. Stockfish 11 @depth 33 would play 3…e5) 4.Ne2 (In this position SF 12, Fritz 13, and Deep Junior would play 4 Nc3, a move having been played in 51 games in the CBDB. 4 d5 has been the most often played move, seeing action in 74 games. 4 Nf3 has been played almost as often, having been tested in 64 games. Here's the deal…the most often played move, 4 d5, has only scored 43%! Number two on the hit list, 4 Nf3 has scored the best, showing a 59% score. The move the programs prefer, 4 Nc3, has scored 55%. All moves score better than the most often played move. Incredible!) 4…Nf6 (TN! The anything but timorous Timur plays a move not contained in the CBDB! Stockfish would play 4…Bg7, by far the most often played move. Fritz 13 and 11 would both play 4…Nf6!!)
The following game was located at the wonderful Chessbase Database. Ordinarily I refrain from publishing any speed Chess game, especially of the 'bullet' variety, but since one of the players was the current World Chess Champion, who is only the Champ because of his prowess at games with less time to cogitate than a classical Chess game, I made an exception.
GM Andrew Tang (2538)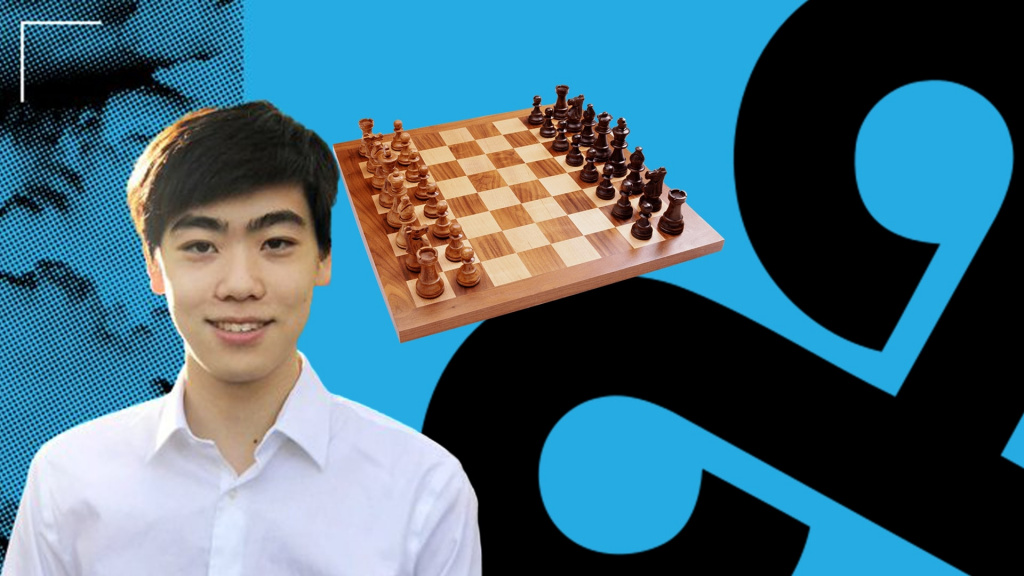 vs Merciless Magnus Carlsen (World Chess Champion)
Carlsen-Tang Bullet 2021
1.d4 Nf6 2.c4 d6 3.Nc3 Nbd7 4.e4 e5 5.Nge2 g6 6.Bg5 h6 7.Be3 Bg7 8.f3 exd4 9.Nxd4 O-O 10.Qd2 h5 11.Be2 c6 12.O-O d5 13.cxd5 cxd5 14.exd5 Nb6 15.Bg5 Nbxd5 16.Bc4 Nxc3 17.bxc3 Qc7 18.Bb3 Bd7 19.Rfe1 Rac8 20.Rac1 Rfe8 21.Rxe8+ Rxe8 22.Qd3 Kf8 23.Qd2 Qe5 24.Bf4 Qc5 25.Be3 Kg8 26.Ne6 Qe7 27.Bc5 Qxe6 28.Bxe6 Bxe6 29.Bd4 b6 30.Re1 Rd8 31.Qg5 Rd5 32.Qf4 Nd7 33.Bxg7 Kxg7 34.Qc7 a5 35.c4 Rd4 36.Rc1 Rd2 37.a3 Rd4 38.h3 Rd3 39.a4 Rd2 40.Qf4 Rd3 41.Qe4 Nc5 42.Qe5+ Kh7 43.Qc7 Nxa4 44.Re1 Nc5 45.Qxb6 Nd7 46.Qxa5 Bxc4 47.Re7 Be6 48.Qg5 Rd5 49.Qe3 Nf8 50.Re8 Kg7 51.Qc3+ Kg8 52.Qc8 Bxc8 53.Rxc8 Re5 54.Rc1 Re6 55.Kh2 Kg7 56.Rf1 Nh7 57.g3 Nf6 58.Rf2 h4 59.Rg2 hxg3+ 60.Kxg3 Nh5+ 61.Kh2 Rf6 62.Rf2 Rf5 63.f4 Rf6 64.Rg2 Rf5 65.Rg4 Rxf4 66.Rg3 Rg4 67.Rg2 Rg3 68.Rf2 Rg2+ 69.Kxg2 Nf4+ 70.Kh2 Nxh3 71.Rf4 Kh6 72.Rf3 Kh5 73.Kg3 1-0
BLACK 47
Different Drummer Lyrics
Born on a black Monday, me mother screamin' curses
Me old lad in the pub losin' money on the horses
Me granny kicked in the door said, "Get a job, you bastard"
And I come rollin' into the world, a walkin' talkin' disaster
With a toot on the flute and a twiddle on the fiddle, oh
Music in me soul and a beat on me boom box
So up, down, turn around and crash into the wall
Dancin' to the beat of me own different drummer, oh
At the age of 16 years I was apprenticed to a grocer
But they never knew me name, all they wanted was, 'Yes And No Sir'
So I bought a cheap guitar, I learnt to write me poetry
And me, and rock and roll set off to see the country
Oh, we played in pubs and dance halls, we even played in brothels
I learned all about the good life through the ass end of a bottle
I learned about love from many's the fine lady
But I was always searchin' for me one true darlin', baby
With a toot on the flute and a twiddle on the fiddle, oh
Music in me soul and a beat on me boom box
So up, down, turn around and crash into the wall
Dancin' to the beat of me own different drummer, oh
Oh, I searched from coast to coast, from Florida to Canada
With me heart upon me sleeve screamin' out, "Hi, where are ya?"
'Til I went home with a six foot girl from the south side of Chicago
But it turned out she was a man, oh, can you imagine the disaster?
But the sweetest girl of all was from the state of California
Oh, she took me home to bed, kept me rockin' 'til the mornin'
Then the door came crashin' in, in the midst of me shenanigans
And her husband beat me up so bad, I'll never get it up again
With a toot on the flute and a twiddle on the fiddle, oh
Music in me soul and a beat on me boom box, oh
So up, down, turn around and crash into the wall
Dancin' to the beat of me own different drummer, oh
Oh I'm goin' back to Brooklyn with me tail between me legs, oh
I'm givin' up this rock and roll, 'tis far too dangerous work, oh
Stay at your steady jobs, me boys, get married and have babies
And keep the hell away from them California ladies
With a toot on the flute and a twiddle on the fiddle, oh
Music in me soul and a beat on me boom box
So up, down, turn around and crash into the wall
Dancin' to the beat of me own different drummer, oh
With a toot on the flute and a twiddle on the fiddle, oh
Music in me soul and a beat on me boom box
So up, down, turn around and crash into the wall
Dancin' to the beat of me own different drummer, oh
With a toot on the flute and a twiddle on the fiddle, oh
Music in me soul and a beat on me boom box
So up, down, turn around and crash into the wall
Dancin' to the beat of me own different drummer, oh
https://www.elyrics.net/read/b/black-47-lyrics/different-drummer-lyrics.html