In Sunday school we were told Lot's wife
Looked back and turned
To Salt.
But her family wasn't leaving Paradise.
We loved our trees and waters
And the creatures and earths and skies
In that beloved place.
Those beings were our companions
Even as they fed us, cared for us.
If I turn to salt
It will be of petrified tears
From the footsteps of my relatives
As they walked west.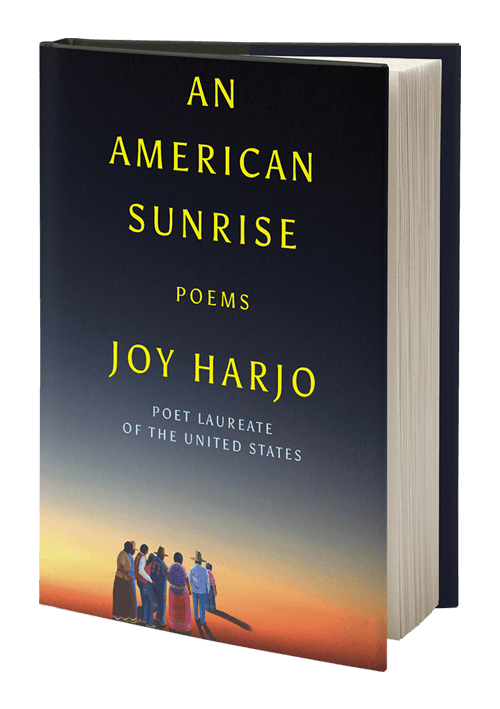 In the early 1800s, the Mvskoke people were forcibly removed from their original lands east of the Mississippi to Indian Territory, which is now part of Oklahoma. Two hundred years later, Joy Harjo returns to her family's lands and opens a dialogue with history. In An American Sunrise, Harjo finds blessings in the abundance of her homeland and confronts the site where her people, and other indigenous families, essentially disappeared. From her memory of her mother's death, to her beginnings in the native rights movement, to the fresh road with her beloved, Harjo's personal life intertwines with tribal histories to create a space for renewed beginnings. Her poems sing of beauty and survival, illuminating a spirituality that connects her to her ancestors and thrums with the quiet anger of living in the ruins of injustice. A descendent of storytellers and "one of our finest—and most complicated—poets" (Los Angeles Review of Books), Joy Harjo continues her legacy with this latest powerful collection.