The intention was to wait until May 1 to fire my first salvo making it exactly one year since the last detonation. The resumption of the Candidates tournament changed my mind.
In his blog post, Coffee, FIDE, Sex and Brunettes, dated, April 14, 2021, GM Kevin Spraggett wrote:
It is almost enough to make you feel sorry for FIDE. Almost. The covid-postponed 2020 Candidates Tournament is set to resume in Yekaterinburg on the 19th of this month. Covid or no covid.
Why?
Why indeed? Why is Kevin the only person in the Chess world questioning the decision to resume the Candidates tournament? Why would any participant chose to play in the long delayed event under the prevailing conditions? And I do not mean just Covid, but that alone would be sufficient reason to refuse to resume the ill-fated tournament. Check this out:
I am shocked, SHOCKED! that Fabiano Caruana made the decision to go back to the USSR,
err, excuse me, the Soviet Union, err, Russia. Alexei Nalvany is on the verge of death
Kremlin critic Alexei Navalny's life 'in the balance,' aide says as he calls for protests
"We don't know how long he can hold on. But it is clear we do not have time," Navalny aide Leonid Volkov said Sunday.
https://www.nbcnews.com/news/world/kremlin-critic-alexei-navalny-s-life-balance-aide-says-he-n1264424
and when he dies all hell will break loose in Russia. Good luck returning to America, Fabi! If only one player had refused to play the tournament would have been cancelled, as it should have been. Is the Chess public so thirsty for blood on the board that they are willing to overlook the fact that the question must be posed, who is Kirill Alekseenko and what the hell is he doing playing in a Candidates tournament?
Big Al Hamilton was fond of saying, "Everything's rigged." Putin will stop at nothing to see one of their "boys" in a match for the World Chess Championship.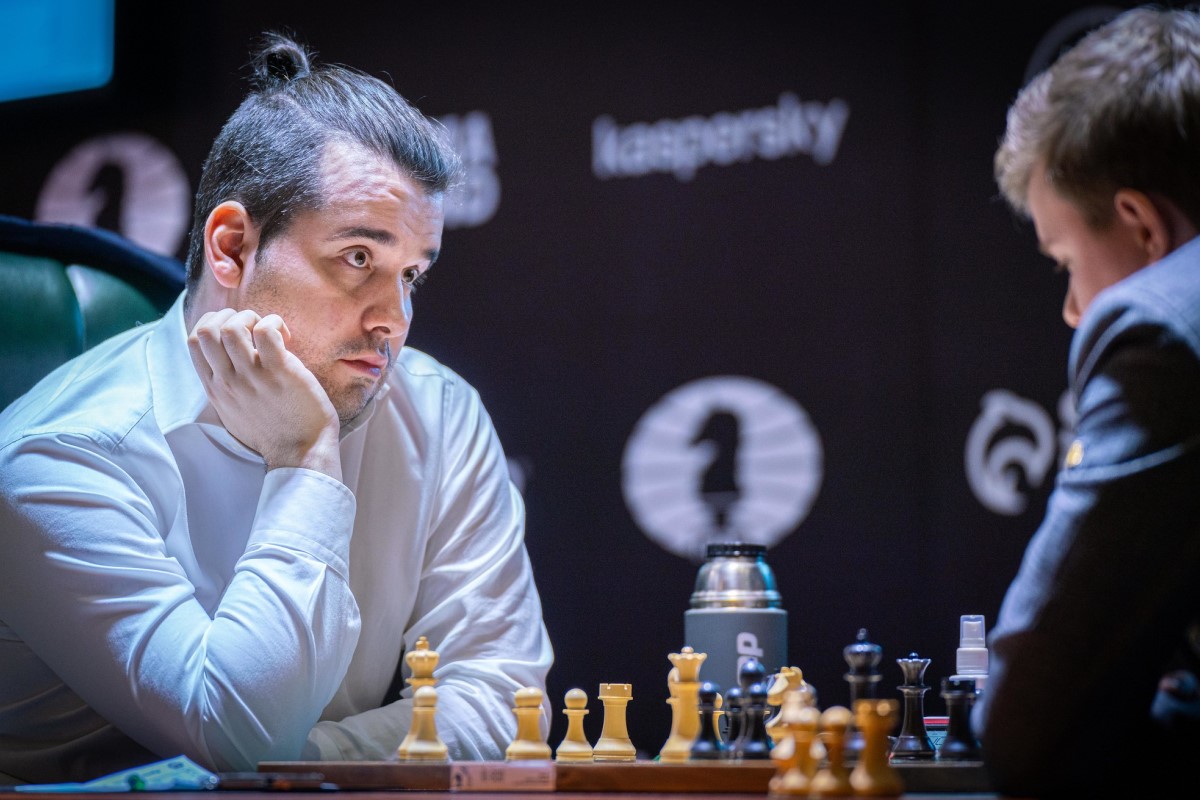 https://en.chessbase.com/post/candidates-2020-r10