Mr. Putin,
Would you prefer to be called Vlad, or Impaler?
Now that one of your favorites, Ian Nepomniachtchi, has lost a game, while coughing his head off:
Coughing but winning: Russia's 'unwell' Nepo destroys Chinese rivals & surges into World Chess Candidates lead
24 Mar, 2020 10:58
https://www.rt.com/sport/483928-world-chess-candidates-ian-nepomniachtchi/
and Alexander Grischuk has stated:
'I don't want to be here' – Russian GM Grischuk asks for Candidates to be called off
https://www.espn.com/chess/story/_/id/28942387/russian-grandmaster-asks-chess-tournament-candidates-called-off
that leaves only one Russian player left attempting to hold up the 'honor' of your beloved Mother F'n Russia, your 'boy' Kirill 'Shill' Alekseenko,
https://chess24.com/en/read/news/alekseenko-the-candidates-wild-card-should-be-abolished
currently tied for last place, the 'wild card' who should never have been allowed to play in such a prestigious event. Even the young man, who stated,  "The Candidates wild card should be abolished", knows he does not belong.
Of two other Russian players, Nepo, one is physically sick, possibly infecting the other players and officials as I write, and the other, Grischuk, is obviously mentally weakened, with the possibility of becoming a 'basket case'.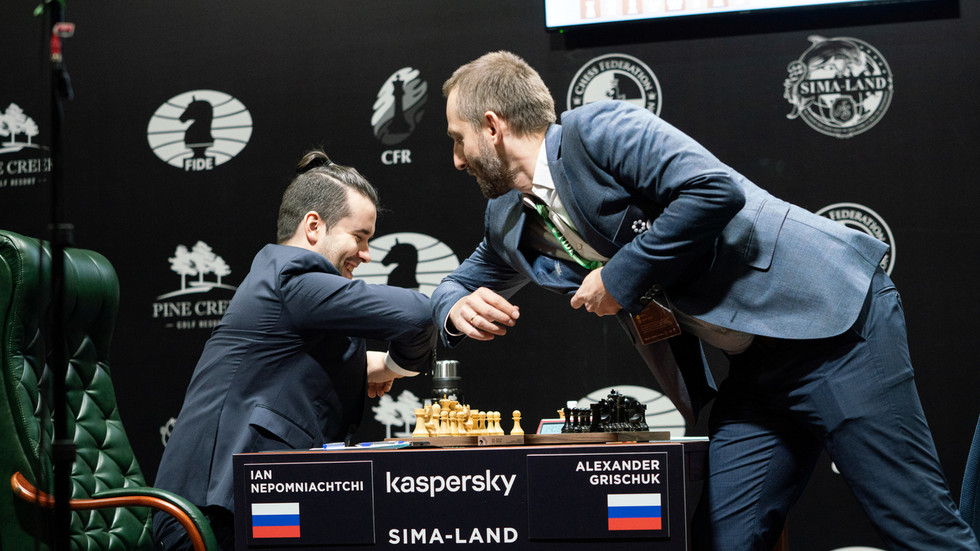 Holding the tournament has done, and will continue to do irreparable harm to the Royal Game. By insisting the tournament be played you have greatly insulted Caissa. Your gambit did not work, Vlady.
Headlines such as the following have prompted emails from readers of this blog asking, "What is wrong with Chess?"
Players unhappy as Candidates chess continues
http://timesofindia.indiatimes.com/articleshow/74781974.cms?utm_source=contentofinterest&utm_medium=text&utm_campaign=cppst
You, sir, Vlad the Impaler, are what is wrong with Chess!
Chess players have been taught by the famous example of former World Chess Champion Jose Capablanca
to immediately correct a weak move by returning the piece to the previous square. Holding the Candidates tournament during this time of crisis when every other game or sport has been cancelled was a mistake. Admit your mistake and give the order to your minion, FIDE president Arkady Dvorkovich,
to END THIS FARCE NOW BEFORE IT BECOMES A TRAGEDY!