Marc A Bryant (1823) vs Carsten Byrn (1919)
Hastings Masters 2019 round 04
1. a3 f5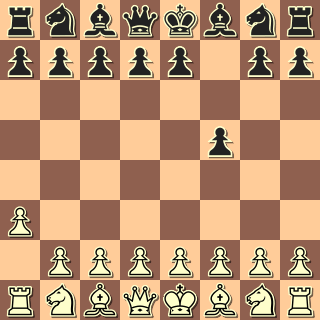 (My first thought upon seeing this move was, "Why didn't I think of that?" Former President of the Georgia Chess Association, and many other state organizations, not to mention USCF mover and shaker, Don Schultz,
Testing the New Polgar Chess Clock – Front: Anatoly Karpov and Susan Polgar – Back: Karpov Chess School President Marck Cobb, Vice-President and Secretary Irwin "Wes" Fisk, USCF Vice-President Don Schultz, U.S. Chess Trust Director Barbara DuMaro and USCF Vice-President Joel Channing
played 1 a3 against me in a tournament game, and lost. After the game Don informed he decided to play the move because, "I've played everything else against you, so why not?" Why not, indeed. Don and I played many 15 minute games 'back in the day' and, for some reason, I seemed to have Don's number. We were both class A players who had crossed the 2000 threshold. SF 270919 @depth 50 plays 1…c5, as does Komodo 13.2 @depth 44. There are only two games with 1…f5 at the CBDB. After mentioning the first two opening moves to the Legendary Georgia Ironman he said, "I guess it stops e4.") 2. e4 fxe4 3. d3 e3
(This move is, unsurprisingly, a TN. Over at the ChessBomb (https://www.chessbomb.com/arena/2019-hastings-masters/04-Bryant_Marc_A-Byrn_Carsten) the move is also one of the reddest of red moves. SF 200419 @depth 30 plays 3…exd3, as does Houdini, but SF 10 @depth 29 plays 3…Nf6) 4. Qh5+?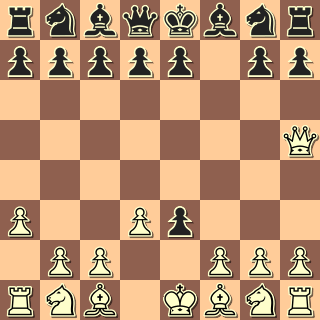 (This move caused me to think of the poplar saying, "Patzer sees a check, patzer gives a check." The move is also a "bright Red move. The thought of something a local Chess teacher mentioned about the early Qh5+ move occurred. He said a new boy had come to one of his groups and was beating all the local players with, you guessed it, 2 Qh5. "He was one of Steve's boys." "Steve" being Steve Schneider, the owner of Championship Chess, whom I have written about previously. (https://xpertchesslessons.wordpress.com/2019/07/19/the-world-of-championship-chess/) Upon completion of laugh the tale continued with my asking, "I thought you taught these kids how to defend against the Queen's Raid." His response was, "Evidently not enough." This time I, as we say down South, busted a gut laughing! After gathering myself I said, "It looks like with someone who not only teaches the Queen's Raid, but owns a company that goes into schools and teaches nothing but the Queen's Raid, everyone in the state would teach their spuds how to defend against the Queen's Raid." He nodded in agreement… 4 Bxe3 looks like a good enough move) 4…g6 5. Qe5? (One of the possible legal moves in this position is 5 Qe2. Just sayin'…) 5…exf2+ 6. Kxf2 Nf6 7. Nc3?
Ng4+ (Sticking the fork in deeply) 8. Ke1 0-1